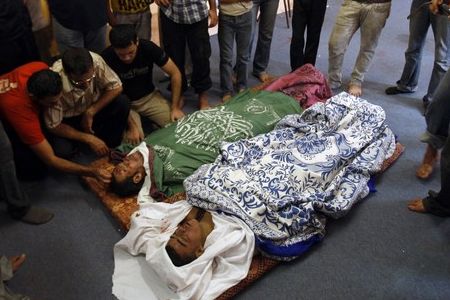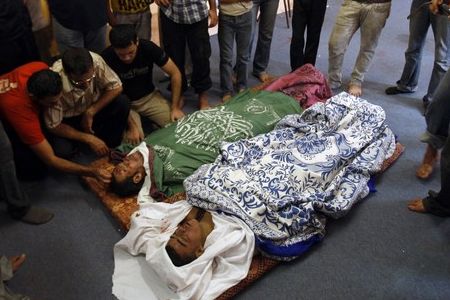 Human rights groups say 160 Palestinians have died digging cross-border tunnels between the city of Rafah in the Gaza Strip and Egypt.
Falling standards of living and unprecedented levels of unemployment together with unrelenting poverty have led many young Gazans to risk their lives in tunnels to make a living.
Some of the victims were killed during Israeli bombardments of the tunnels, while others died after inhaling poisonous fumes released inside the tunnels by Egyptian security authorities. Collapse of the tunnels accounts for the remaining mortalities.
"The siege must be lifted immediately," Samir Zaqqout from the al-Mezan Center for Human Rights told a Press TV correspondent on Monday.
"It is a war crime by all definitions and it systematically violates international humanitarian laws," he went on to say.
In June 2007, Egypt and Israel tightened the already existing blockade of the Gaza Strip, allowing only very limited humanitarian aid into the impoverished coastal sliver.
"The siege is still continuing and it is driving so many people, who would normally not do a job that is getting attacked regularly by both planes from Israel and gassing through from Egypt," said Adie Mormech from the International Solidarity Movement.
Referring to the motivation of the victims, Mormech said those working in the tunnels were mostly teenagers and young adults, trying to save up to pay for their education.
After Israel's takeover of the Gaza Freedom Flotilla in international waters on May 31 and the deaths of nine civilians on the aid convoy, Tel Aviv eased the land blockade of Gaza, allowing in more consumer goods.
The naval siege of the enclave, however, remains in place, exports are banned and imports of raw and construction materials are restricted.
"We feel very sorry for the deaths of more than 160 people in the tunnels, but they served the issue of the Palestinians," said Amjad al-Shawwa of the Palestinian NGO Network.
"The main solution for Gaza's problems is to end the siege totally, meaning to open all the crossings for goods and people, and this is not just a need but the right of the Palestinians," he urged.