Syria
1,600 killed in 4 months of clashes in Kobani: Report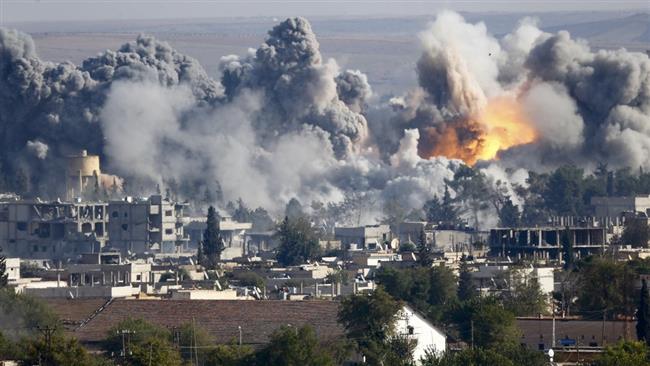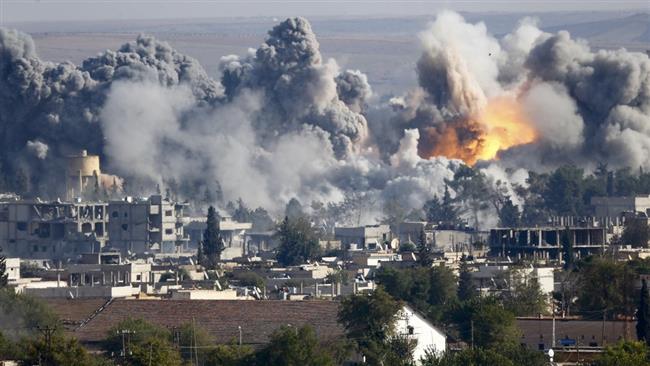 A report says at least 1,600 people have been killed in fighting between Syrian Kurdish fighters and ISIL Takfiri militants in the border town of Kobani over the past four months.
The so-called Syrian Observatory for Human Rights released the report on Friday, saying the clashes over the past four months led to the deaths of nearly 1,100 terrorists and 462 Kurdish fighters defending the troubled Syrian town, known in Arabic as Ain al-Arab.
At least 32 of those who have been killed were also civilians, according to the figures in the report.
Kobani and its surroundings have been under attack since mid-September, with the ISIL militants capturing dozens of nearby Kurdish villages.
According to the UK-based opposition monitoring group, Kurdish fighters are now in control of 80 percent of Kobani, including the city's entire security district.
The ISIL terror group, with members from several Western countries, including Canada, France, Britain and Germany, controls parts of Syria and Iraq, and has been carrying out horrific acts of violence such as public decapitations and crucifixions against all communities in the two Arab states.
Syria has been grappling with a deadly crisis since March 2011. The violence fueled by foreign-backed Takfiri groups has so far claimed the lives of over 200,000 people, according to reports.
New figures also show that over 76,000 people, including thousands of children, lost their lives in Syria last year.
The Western powers and their regional allies – especially Qatar, Saudi Arabia and Turkey – are supporting the militants operating in Syria.