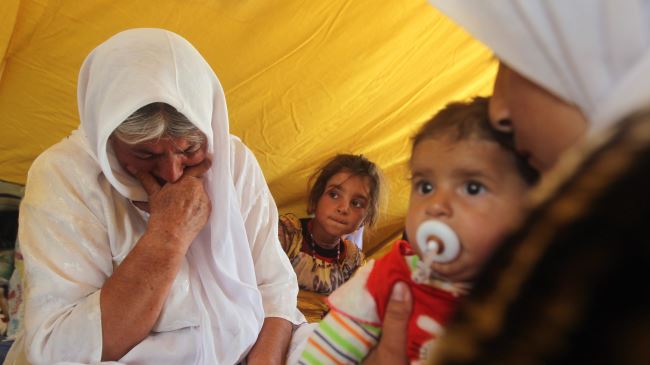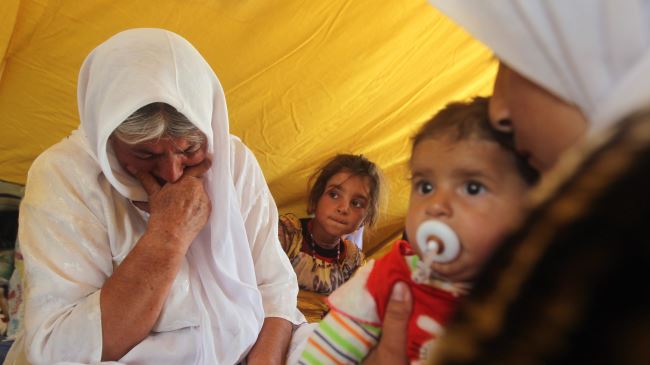 Some 16,000 Izadi Kurds have taken refuge in Turkey to escape violence by the ISIL Takfiris terrorists, a top provincial official says.
Sirnak province Governor Hasan Ipek said on Saturday that some 2,000 refugees entered through border crossings while 14,000 others took other routes.
Many of the Izadis, who are specifically targeted by the Takfiris, have fled to the southeastern Turkish province of Sirnak bordering Iraq.
"They are being provided with all kinds of health services and three meals a day," Ipek said, adding that the conditions of the refugees were "unfortunately" not up to scratch.
Meanwhile, reports said hundreds of Izadi women, kidnapped during recent attacks by ISIL, had been transferred to Syria, where they were sold and distributed among the terrorists as wives.
The so-called Syrian Observatory for Human Rights said earlier in the day that at least 27 Izadi women had been sold to the militants.
Iraq has been fighting the ISIL terrorists since they took control of Mosul on June 10. The takeover was followed by the fall of the city of Tikrit, located 140 kilometers (87 miles) northwest of the capital Baghdad. The control of Tikrit was later retaken by the Iraqi army.
The ISIL terrorists have been committing heinous crimes in the captured areas, including the mass execution of civilians and Iraqi security forces.
Soldiers of the Iraqi army have been engaged in heavy fighting with the militants on different fronts and have so far been able to push back militants in several areas.