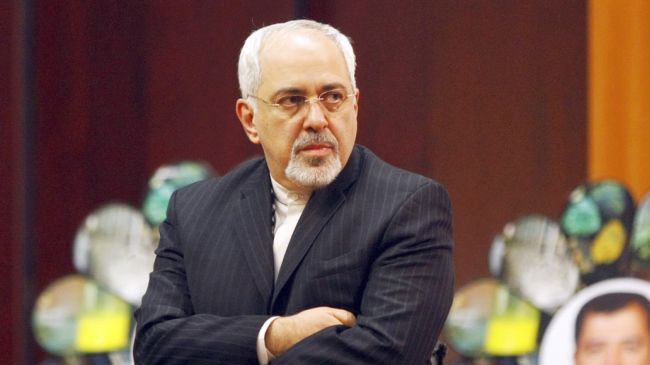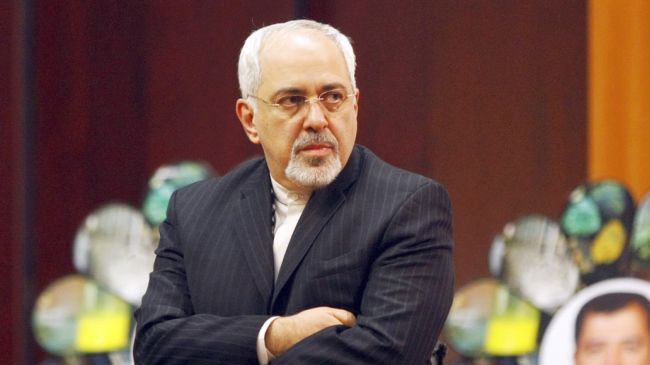 Iranian Foreign Minister Mohammad Javad Zarif warns that anti-Iran pressures by lobby groups in the West can endanger the nuclear agreement between Tehran and the Sextet of powers.
Speaking at a Monday ceremony at the Atomic Energy Organization of Iran (AEOI) in Tehran, Zarif pointed to increasing pressures mounted on US lawmakers to act against Iran by lobby groups over the past few weeks.
"If these pressure groups impose their bullying interests on Western powers, then what we agreed upon can be reversed."
The Iranian foreign minister said Iran entered the talks based on "goodwill" and does not want to do something "temporary," adding, "We have entered a phase in which the Western countries, and most of all the US, must win the trust of our people."
He argued that the West must approach the Iranian nation with mutual respect and as an equal in order for the interim nuclear deal to succeed.
Zarif attributed the current administration's success in Geneva to the Iranian people, former officials and Leader of the Islamic Revolution Ayatollah Seyyed Ali Khamenei.
On Sunday, Iran and the sextet of world powers- Britain, China, France, Russia and the US plus Germany – reached an interim nuclear deal in Geneva after more than four days of intense negotiations.
In the Geneva deal, the Sextet has agreed to several measures including enabling the repatriation of an agreed amount of Iranian revenues held abroad and suspending the EU and US sanctions on insurance and transportation of Iran's crude.
The EU and US sanctions on Iran's petrochemical export, gold and precious metals and auto industry as well as the supply of spare parts for the Iranian airplanes would also be suspended.
Furthermore, no new sanctions will be imposed against Iran by the UN Security Council, the EU or US.
In return, Iran undertakes measures including capping uranium enrichment to five percent for the duration of six months as stipulated in the agreement. Tehran has also agreed not to advance activities at Natanz, Fordow and Arak facilities and to allow more inspections of its nuclear facilities and further increase its cooperation with the International Atomic Energy Agency as part of confidence-building measures.