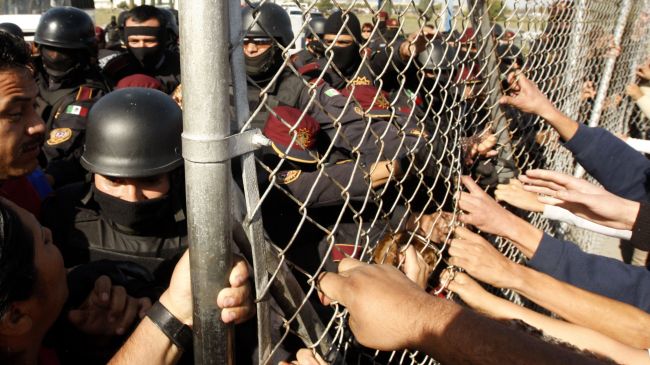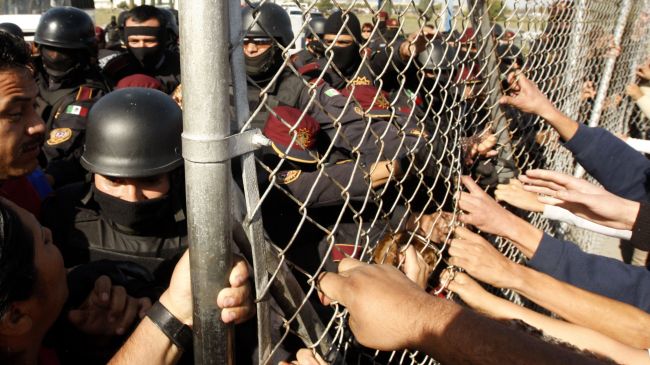 At least 17 people, including six guards, have been killed in a prison riot in the Mexican city of Gomez Palacio.
The incident took place in the Durango state on Tuesday, when inmates were trying to escape from the prison and running through tunnels below the facility, the state public safety officials said in a statement.
"The inmates started to shoot with firearms toward the guard towers and the guard areas," the statement read.
According to the officials, clashes took place as guards tried to stop a "massive prison break." Guards fired shots in the air to curb the riot then "exchanged gunfire" when there was no response.
The statement added that military forces stopped the attempted prison break, and officials were investigating the incident to determine who was responsible.
Prisons in Mexico are scenes of frequent violence, riots, killings and escapes.
In September, more than 130 prisoners in Mexico escaped from a jail close to the US border through a tunnel.
Mass prison breaks have been on the rise in Mexico over the past few years and penitentiary officials are often blamed for complicity with drug gangs.
Since 2010, several mass jailbreaks have been reported in Mexico. Over 140 inmates escaped from a prison in the border city of Nuevo Laredo in the northeastern state of Tamaulipas in December that year.