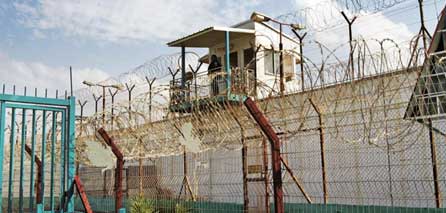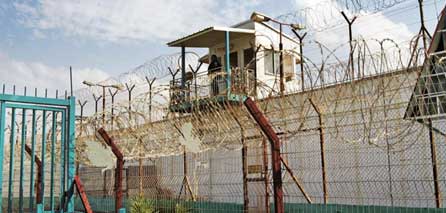 Hemaya Centre for Human Rights said that more than 1,700 patient prisoners are slowly dying as a result of medical negligence in the Israeli prisons.
The center said in a statement that 700 Palestinian prisoners in Israeli jails suffer from chronic diseases; most notably cancer and heart.
The legal researcher at the Center, Waseem Al Shanti, said in a press conference that the Israeli occupation exercises medical negligence policy systematically and deliberately against the prisoners.
He pointed out that dozens of sick prisoners need urgent surgical operations, according to prison doctors, but the prison administration refuses to take them to hospitals.
"Some patients were transferred to prisons' hospitals with simple symptoms, and left the hospital with serious permanent disabilities and diseases while some of them died due to medical negligence," Shanti added.
He pointed out that the Ramla prison clinic, where the sick prisoners transferred to receive medication, lacks the most basic elements of health care, and suffer from a shortage of medical staff and medical devices.
The report of Hemaya center said that there are approximately 19 sick prisoners in Ramla prison clinic; including eight on a permanent basis, and 11 intermittently.
"Israeli practices against the sick prisoners is a war crime, which is incompatible with the Fourth Geneva Conventions; (They shall, if possible, be separated from other detainees and shall enjoy conditions of food and hygiene which will be sufficient to keep them in good health..)." the report added.