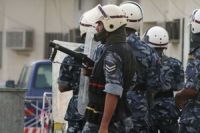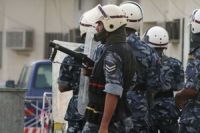 A Bahraini prisoners' rights organization, known as Andisheh, has claimed that there are 1800 political prisoners locked up in the Al-e-Khalifa regime prisons in Bahrain.
According to Bahrain's al-LouLou television channel, the Bahraini prisoners' rights organization, Andisheh, issued a statement saying the Al-e-Khalifa regime totally denies the existence of political prisoners in Bahraini jails, whereas the regime uses the harshest and most heavy-handed methods to quell / repress the protest movement in Bahrain.
The statement adds: "The Al-e-Khalifa regime wants to use the political prisons as a sort of a bargaining chip, or a pressure lever, to pressure the protesters in Bahrain to give up on their legitimate demands.
The Bahraini people have risen up against the ruling Al-e-Khalifa monarchy since February 2011, holding peaceful protests against the Al-e-Khalifa rulers of Bahrain. Their protests have been repressed in the most brutal way by police and security forces, as well as Saudi military forces who have invaded the country to quell the popular protest movement.