Iraq
180,000 refugees flee city in Iraq's Anbar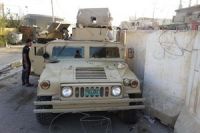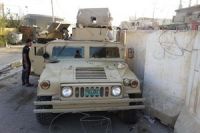 Up to 180,000 people have been displaced by fighting in and around the city of Hit in western Anbar province since it fell to ISIL Takfiri terrorists earlier this month, the UN said Monday.
According to RT, as a result of the fighting and airstrikes, carried out by the Iraqi government and US-led military coalition, up to 30,000 families have fled Hit, 20 kilometers west of Ramadi, the UN's Office for the Coordination of Humanitarian Affairs (OHCA) said.
ISIL terrorists overran a military base that the Iraqi army had abandoned about eight kilometers west of Hit earlier Monday, Reuters quoted an army officer and three members of a government-backed group as saying.