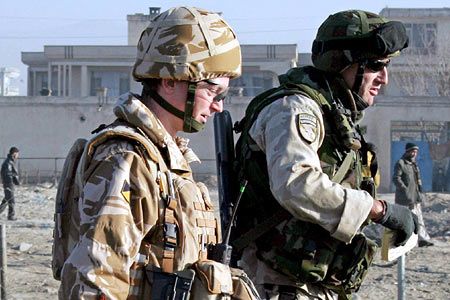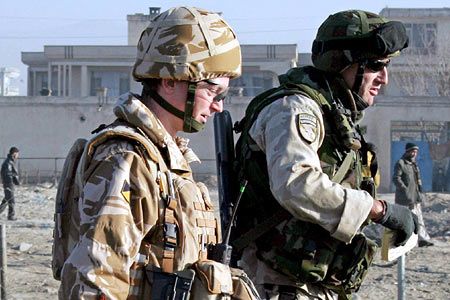 US-led foreign troops in Afghanistan have killed two Afghan civilians during a raid in Kabul, further intensifying security risks to the civilian population in the country.
The incident took place early Friday in Block 4 of the Afghan capital when NATO forces attacked a construction company.
Two of the company's security personnel were killed and two others were injured.
NATO has claimed that the attack was aimed at a suspicious militant base, but Afghan police say no militants were in the area.
Thousands of civilians have lost their lives in attacks by US-led NATO forces occupying Afghanistan since 2001 in supposed effort to bring security to the war-ravaged nation.
The western military alliance often claims that their operations target militants, but most of their victims on the ground turn out to be civilians.
In face of the growing civilian casualties, the Afghan government has recently renewed calls for further measures to avoid civilian deaths during US-led military operations.
Civilian casualties have been a frequent source of tensions between Kabul and the US-led foreign forces. The United Nations says the death toll of Afghan civilians this year is 20 percent higher than in 2009, with over 2,400 civilians killed in the country from January to September.
"Civilians continued to bear the brunt of intensified armed conflict as civilian casualties, including deaths and injuries, increased by 20 percent in the first 10 months of 2010," UN Secretary-General Ban Ki-moon said in the newly released report comparing the figures with the same period last year.
Meanwhile, the 2010 death toll for US-led troops in war-ravaged Afghanistan has passed the 700 mark, the highest annual figure since the invasion of the country began in 2001.
NATO has warned that foreign soldiers are expected to face more violence in 2011.
With the growing casualty rate of Afghan civilians and foreign troops in Afghanistan this year, public opinion in the United States and other countries are increasingly turning against the US-led war.