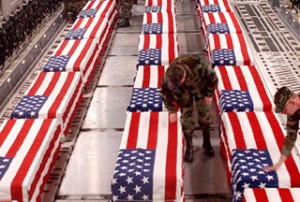 Attacks on Western troops continue in Afghanistan with another three British and two US soldiers killed in the ongoing anti-insurgency operations.
Three British soldiers were killed in an explosion in the southern province of Helmand on Thursday, bringing to 199 the UK's death toll in Afghanistan since the US-led invasion in late 2001.
Two US soldiers were also killed — one in an explosion and the other in a direct fire attack — in the south of the country on Wednesday and on Thursday.
Thousands of troops have been deployed to step up the anti-insurgency operations ahead of the August 20 polls.
However, nine districts are still under insurgent control and according to authorities, it is unlikely that polls will be held in those areas.
The International Security Assistance Forces (ISAF) confirmed Thursday's deaths.
Around 30 international soldiers have been killed in Afghanistan this month, according to the icasualties.org website which compiles a toll.