Asia-Pacific
2 dead, 20 injured in attack on Thai protest camp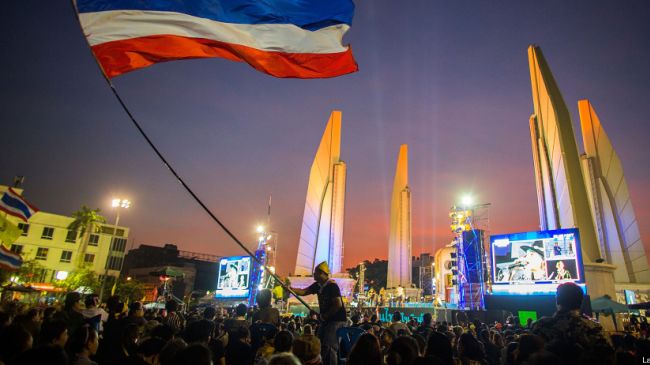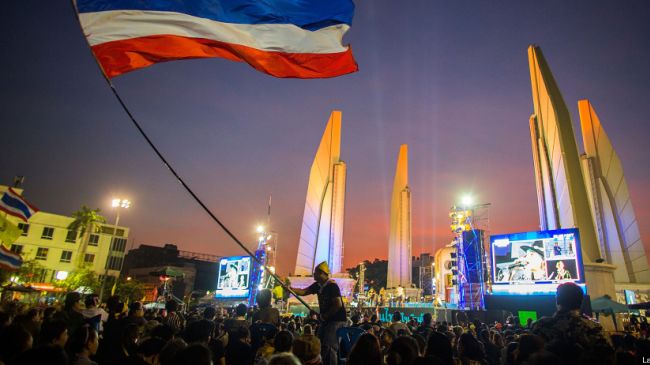 Two people have been killed and more than 20 others wounded during an attack on an anti-government protest camp in the Thai capital, Bangkok, officials say.
Police said two M79 grenades were thrown into a protest site near the city's Democracy Monument on early Thursday. Gunshots were fired following the grenade attack.
A protester sleeping at the site and a protest guard were killed in the incident, Police Major Wallop Prathummuang told AFP.
In a statement on its website, the city's Erawan Emergency Centre also confirmed the death of the two protesters at 3:00 am local time (20:00 GMT). The health center also reported that 21 people were wounded in the attack, without providing further details.
There were no initial indications as to who was responsible for the attack, which raises the death toll from the past six months of street protests in Thailand to 27.
Tensions deepened in Thailand after the Constitutional Court removed Prime Minister Yingluck Shinawatra from office last week for abusing her power. The premier's Pheu Thai Party, however, refused to leave power and immediately replaced Shinawatra with the country's Commerce Minister Niwattumrong Boonsongpaisan.
Protesters are pushing the Senate and the country's courts to remove the caretaker administration and install a non-elected premier. They say they will obstruct the elections set for July that would likely give the ruling party a victory.
It is not immediately clear what legal basis the protesters' plan draws on, but the Thai constitution has an article that may enable the appointment of a new executive body by the Senate.