Iran
2 ISIL Terrorists Sentenced to Jail in Iran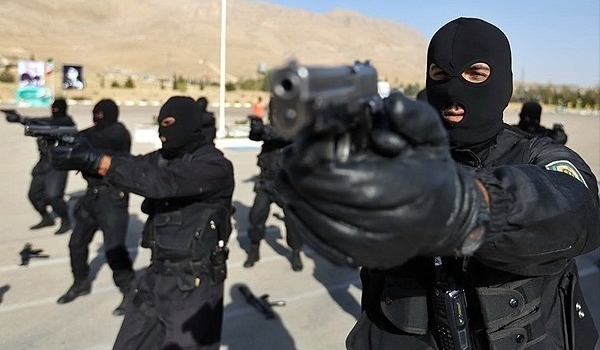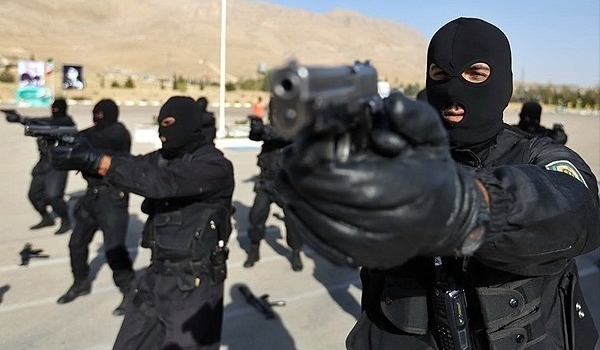 Two more ISIL terrorists have been sent to jail in Central Iran, Head of Kerman province's Revolutionary Court Ahmad Qorbani declared on Wednesday, adding that the two have had contacts with foreign spy agencies via some Persian Gulf Arab littoral states.
Qorbani said that the suspects "are members of the ISIL terrorist group" who were identified and captured in the Southern province of Kerman last year.
"The captured ISIL members were fully skilled in making different types of bombs," he added, noting that a number of detonators, chemical materials and other materials have been seized from them.
Qorbani said that the suspects wanted to assassinate a number of figures in the province and kill people in terrorist attacks.
He added that the suspects had studied in the UAE and Wahhabi schools in Saudi Arabia, and said, "They had contacts with foreign intelligence agents and provided them with information about the country's infrastructures, including power grids, among others."
In relevant remarks on Tuesday, Iranian Intelligence Minister Seyed Mahmoud Alavi announced that the country's security forces had captured four members of the ISIL terrorist group.
"The four-member team had hatched their plots in meetings in one of our Southwestern provinces and they were led by a person whose brother was among the ranks of the Takfiri and terrorist groups in Syria and was killed in clashes in Syria some times ago," Alavi said, adding that the terrorists were "about to take action".
He added that the team intended to join the ISIL abroad but the ISIL emir had told them to remain in Iran, hatch plots, supply weapons and take action in Shiraz and Isfahan if they were not able to conduct terrorist acts in their own province.
Alavi explained that the terrorist team which had plotted to carry out terrorist acts in Iran and had accessed explosives was identified by the security forces, adding that three other people in connection with the four terrorists have also been captured and are now under interrogation.