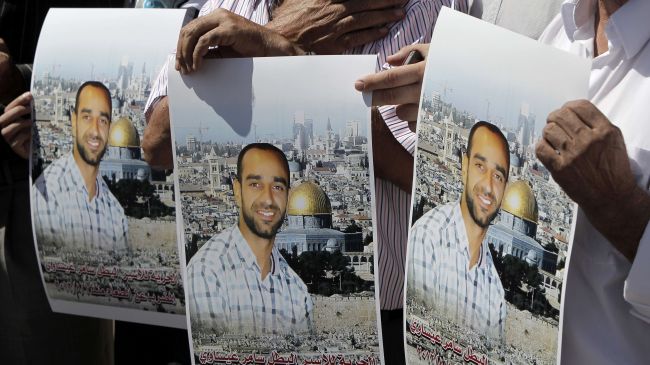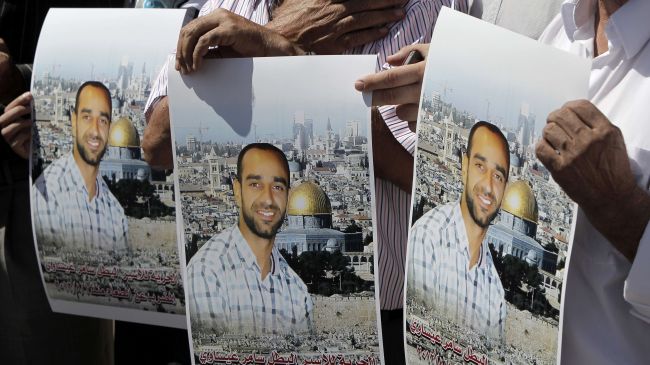 Two Palestinian detainees who have been on an extended hunger strike in an Israeli jail have been taken to hospital following deterioration of their health.
The Palestinian Prisoner Society said on Wednesday that Samer Issawi and Ayman Sharawna were moved to hospital after suffering serious health complications.
The two men have been refusing food for months in protest at their re-arrest after being released in October 2011 as part of a prisoner exchange deal that led to the freeing by Hamas of captured Israeli trooper Gilad Shalit.
The two were among four prisoners — held without formal charge in an Israeli jail — who have refused to eat for between three and six months.
The other two, Tariq Qaadan and Jafar Ezzedine, started taking food on Wednesday after Israeli authorities promised not to extend their detention at a hearing next week.
The plight of Palestinian prisoners and the recent death of one in an Israeli jail have sparked angry protests across the Gaza Strip and Israel-occupied West Bank over the past week.
Arafat Jaradat, a 30-year-old father of two, died in disputed circumstances in the jail last weekend. He was arrested on February 18 on suspicion of being involved in hurling stones at Israeli troopers at a demonstration in al-Khalil (Hebron).
Israel claims that Jaradat had died of cardiac arrest, a claim Palestinians deny.
On February 24, the Palestinian Authority's Minister for Prisoners' Affairs Issa Qaraqea revealed that he had been tortured before his death.
The Palestinian minister said Jaradat's autopsy showed torture that caused fractures in his body and skull, while his heart was in good condition.
More than 4,500 Palestinian prisoners are held in Israeli prisons, many of them without charge or trial.