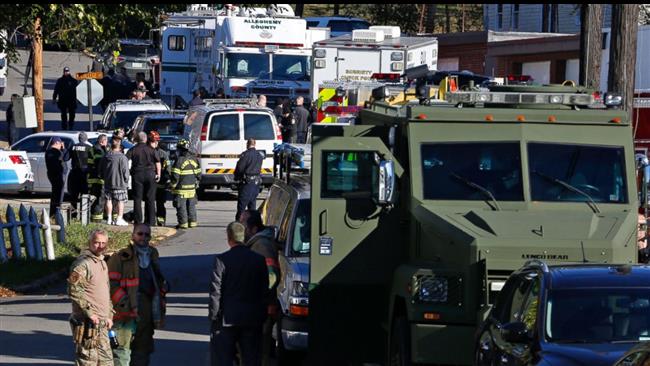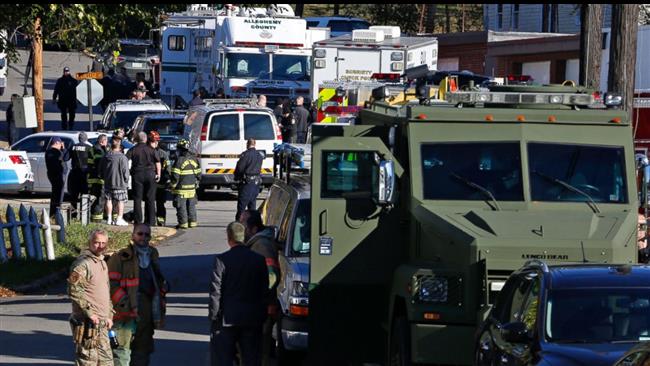 Two US police officers were shot and one died in an ambush-style attack in the state of Pennsylvania after they responded to a call about a domestic dispute.
Moments after the two officers approached the home in the town of Canonsburg, the suspect opened fire, police said.
One of the officers died, and that the other was flown to a hospital in Pittsburgh, according to Washington County Coroner Tim Warco.
"Obviously, it's very sketchy. At this point, it's still an active scene in search of the shooter," Warco said.
Police told residents to remain in their homes as they searched for the gunman in Canonsburg.
On Wednesday, two police officers were fatally shot in a pair of ambush-style attacks near Des Moines, Iowa.
Both officers were sitting in their squad cars on Wednesday when they were shot and killed, the Des Moines Police Department said.
So far this year, about 55 police officers have died by gunfire in the line of duty in the United States, according to the Officer Down Memorial Page.
Earlier this year, five officers in Dallas, Texas, and three officers in Baton Rouge, Louisiana, were fatally shot after police killed two black men in separate incidents.
The latest attacks against police happened at a time when anti-police sentiment is high across the US due to a surge of unjustified killings of unarmed African Americans and other minorities over the past several years.
The use of excessive force by police has become the focus of national debate in America, particularly over high-profile killings of African-Americans by mainly white officers.