Saudi Arabia
2 Saudi guards killed in attack on Iraq border: Riyadh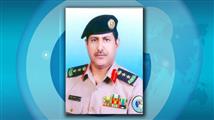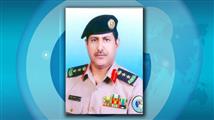 At least two Saudi border guards, including a senior officer, have been killed and a third wounded in a shooting and bomb attack on the kingdom's border with Iraq, where the ISIL Takfiri militants have seized a swathe of territory.
The Saudi Interior Ministry said in a statement released on Monday that the attack took place in the Swiff crossing in the Arar region when unidentified attackers shot at a border patrol.
One of the assailants was captured and blew his explosives, the brief statement added.
One of those killed in the assault was a senior officer, the ministry's spokesman Major General Mansour Turki said without giving his name. The officer was named by local media as General Oudah al-Belawi.
Arar region borders Iraq's volatile Anbar province, where the ISIL have been actively operating.
ISIL terrorists are currently in control of large areas across Syria and Iraq where they have been carrying out horrific acts of violence, including public decapitations and crucifixions, against different Iraqi and Syrian communities such as Shias, Sunnis, Kurds, and Christians.
Saudi Arabia stepped up security on the frontier in July and added thousands of troops to support the border guards force, after the ISIL terror group seized swathes of territory in Iraq, including Anbar Province.
This comes as senior Iraqi officials have blamed Saudi Arabia, Qatar and some other Persian Gulf Arab states for the growing terrorism in their country. Riyadh remains accused of Takfiri ISIL militants.