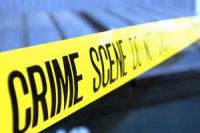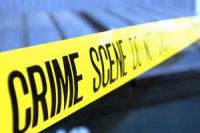 The state police say two teenagers have been shot to death in their apartment in the US state of Maine in an apparent dispute with their landlord over street parking.
According to Reuters, State police spokesman, Steve McCausland said on Sunday that Derrick Thompson, 19, and Alivia Welch, 18, were killed Saturday night in their apartment in Biddeford, a city in York County.
Authorities said they arrested the landlord, 74-year-old James Pak, on Saturday following a standoff at his home. Pak has been charged with two counts of murder and is expected to make his initial court appearance either Monday or Wednesday.
McCausland said that the police are investigating whether the violence is connected to a dispute over the tenants' cars being parked in his driveway during the snowstorm.
There have been several deadly shootings across the United States over the past few weeks, putting the issue of lax gun control laws back in the spotlight again.
On December 14, 27 people, including the gunman, who died of self-inflicted gunshot wound, were killed at the Sandy Hook Elementary School in Newtown in the US state of Connecticut. The assailant had killed his mother earlier that day.