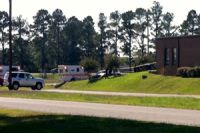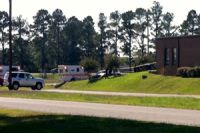 The US Navy has said two soldiers were injured Thursday after a shooter opened fire at a base in Millington, Tennessee.
The base was temporarily put on lockdown and the suspected shooter has been apprehended.
According to media reports, the shooting took place when three National Guardsmen got into a fight near the facility.
One of the guardsmen pulled out a handgun and shot the other two. One was shot in the foot and the other was shot in the leg.
According to US military officials, the injuries of the two victims are not life threatening and the two are in non-critical condition.