Syria
20 dead, 100 wounded in US-israel servant terrorists' rocket attacks on Aleppo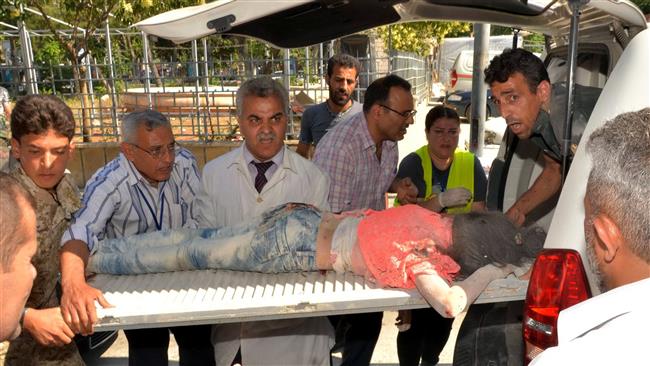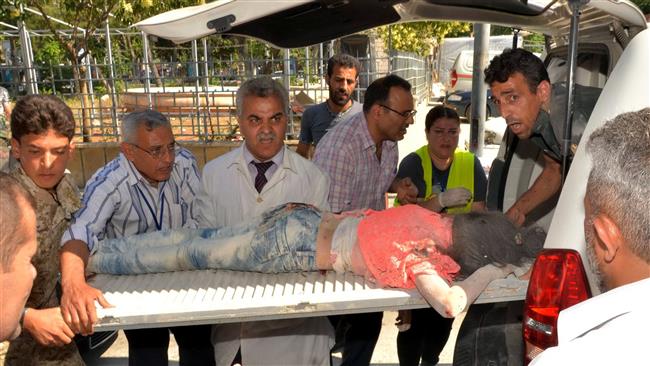 Foreign-backed Takfiri terrorists in Syria have carried out over 250 rocket attacks on residential areas of the strategic city of Aleppo, killing at least 20 people and wounding dozens others.
"The number of martyrs in the massacre carried out by terrorists in Aleppo has risen to 20 dead and more than 100 hurt," Syria's state television said on Monday.
The so-called Syrian Observatory for Human Rights put the death toll at 13, including two children, noting that the toll was expected to rise.
The UK-based group also said around 100 people were wounded, among them 20 children.
The monitoring group reported that the terrorists had fired rockets at several residential districts in Aleppo in just four hours, causing large-scale damage including the collapse of an entire building.
Aleppo has been divided into two parts controlled by the government in the west and terrorists in the east. Fighting in Syria spread to Aleppo in mid-2012.
The militancy in Syria started in March 2011. Western powers alongside their regional allies, including Saudi Arabia, Turkey, and Qatar, have been supporting the militants financially and militarily.
More than 230,000 people have been killed in the conflict in Syria since March 2011, according to the Britain-based observatory.
The United Nations special envoy for Syria, Staffan de Mistura, is currently on visit to the Syrian capital Damascus to review ways to end the deadly conflict with the government.