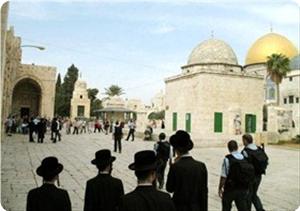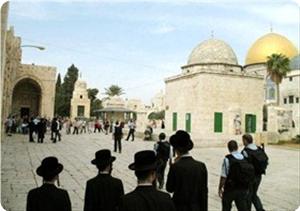 Twenty Slaughterer Jewish settlers stormed the Aqsa mosque plazas on Tuesday morning amidst heavy Zionist Israeli security protection.
The Quds media center said that the entire holy site was monitored by Zionist Israeli soldiers.
The center said that the settlers toured the plazas starting with the Islamic museum area facing the Maghareba gate then roamed the other plazas.