Iran
20 military drills to be held by March 2017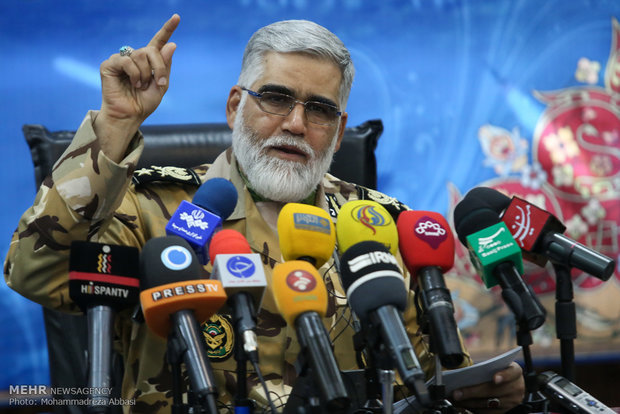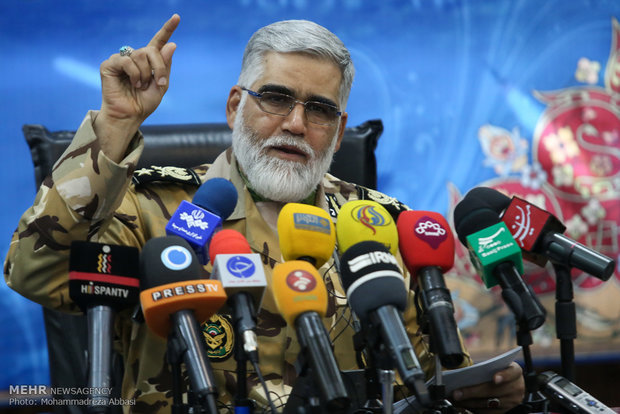 Commander of Army Ground Forces has said the Army would held 20 military drill throughout the year.
Brig. Gen. Ahmadreza Pourdastan who was talking to the press on the sidelines of unveiling ceremony of new Army achievements, told Mehr News that 17 special drills and 3 other great military drills would be held throughout the year; "the first of such drills will be in southeast, followed by a 'quick reaction drill' to be held in western provinces," he told the press.
On the role of Army ground forces helicopters in fighting drug cartels and armed gangs, commander said that in the case of wildfires in Ilam and Kermanshah, "our helicopters helped greatly with the episodes in the west as well as a few other episodes in Kerman where narcotics police requested Army intervene to tackle the problem of armed gangs," he detailed.
Brig. Gen. Pourdastan reiterated a major theme of the Iran's foreign policy which was the US as the archenemy, which commander believed the Army should be prepared any time to fight with; "the thunder of helicopters and missiles warns the enemy not to approach our borders and thus provides deterrence," he emphasized. He added Army is prepared for any confrontation with the major enemy.
On the historic defeat by the Army of an anti-Revolutionary parties advance in Kermanshah's Mirsad, the commander praised the Army ground forces, along with IRGC and other public mobilization forces, as setting a historic day in the chapter of the Revolution; "Mirsad was a monumental operation where the anti-Revolutionaries invested what they had at that time in terms of military tactics and capabilities; they had support of the Baathist Iraq with them, but conceded a humiliating defeat," Pourdastan told Mehr News.
Army commander also said Iran's deterrence power discouraged the enemies from entertaining any encroachments of Iranian borders; "we enjoy confidence in our forces invested by the public; this psychological edge in the society doubles our capabilities and our faith in our strength," Pourdastan told the press. "Apart from direct threats, we face new forms of threats as proxy mercenaries acting on behalf of the imperial powers in the region. In the face of this, we have kept prepared for any scenario possible."