Iran
2,000-pound munitions used in Iran drills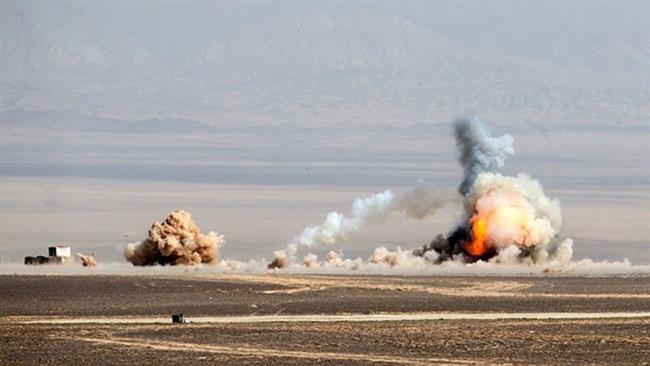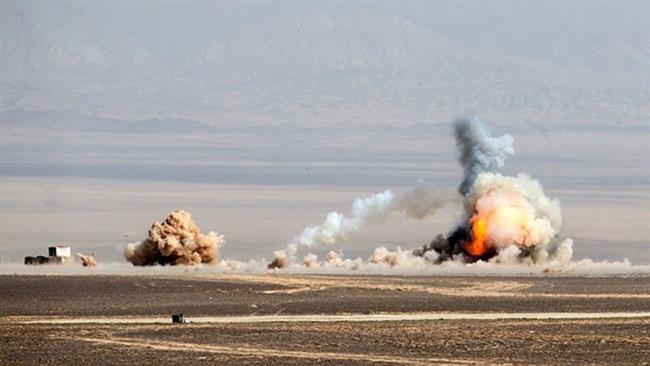 The Iranian Air Force has used 2,000-pound laser-guided munitions and precision-guided missiles against mock targets on the last day of a major aerial drill in central Iran.
The munitions were used on Wednesday, which was the third and last day of the drills code-named Fada'eeyan-e Harim-e Velayat 6 (The Devotees of the Velayat Sanctuary 6), in the central province of Isfahan's Anarak district.
Brigadier General Massoud Rouzkhosh, the spokesman for the maneuvers, said the day saw fighter planes taking on predetermined mock targets.
The heavy bombs, he said, used Computer Control Group (CCG) laser homing guidance units, adding that F-7 fighters had separately dropped other optimized bombs against preset mock targets.
Also during the day, F-4 military aircraft used tactical air-to-surface Maverick missiles and conducted surgical attacks using smart rockets, while ultra-light and unmanned aircraft were used to enable communication as well as reconnaissance and the destruction of the targets.
On Tuesday, the Air Force successfully conducted electronic warfare as part of the maneuvers, using advanced communications systems and secure wireless or wire-connected networks, flight apparatus systems, and tactical systems. The day also witnessed the application of deceptive jamming methods against mock enemy radars.
The attack aircraft used over the three days also included domestically-built Sa'eqeh as well as F-5, F-14, Sukhoi Su-24 and MiG-29 planes.
Rouzkhosh said earlier that among the maneuvers' points of strength were the amplification of the force's firepower and the enhancement of its precision targeting capabilities.
Iran says its military might poses no threat to other countries, stating that its defense doctrine is based on deterrence.