Iran
2000-pound Qased missiles successfully hit mock targets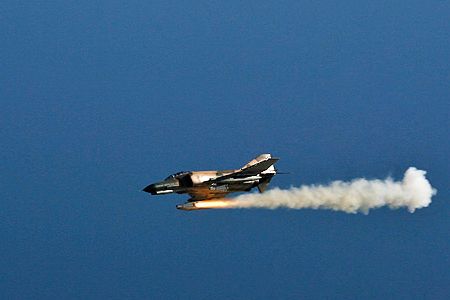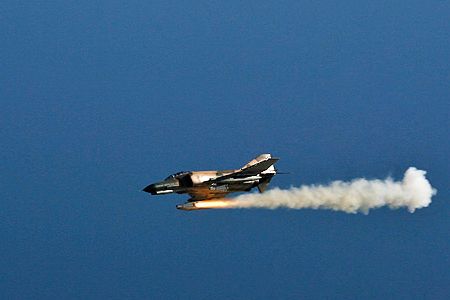 Domestically manufactured 2000-pound Qased missiles successfully hit targets, said Brigadier General Hossein Chitforoush, spokesperson for the Defenders of the Skies of Velayat 3 aerial war game.
Speaking to IRNA news agency on Wednesday, Chitforoush said the guided missiles with a range of 100 kilometers hit the mock targets in the war game area.
The new generation of missiles, with the help of an engine attached to it, can fly over a distance of 100 kilometers, and are among the strongest missiles in the world.
Iran started designing and manufacturing these missiles during the last years of Iraq's war against Iran (1980-88 Iran-Iraq war).
Last year Air Force Commander General Hassan Shahsaffi announced that these missiles are capable of flying over a distance of 40 kilometers without being controlled by the pilot.