Europe
'2011 London riots compensation still not paid'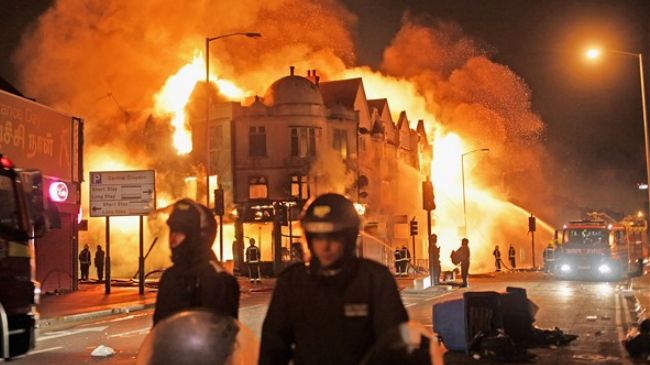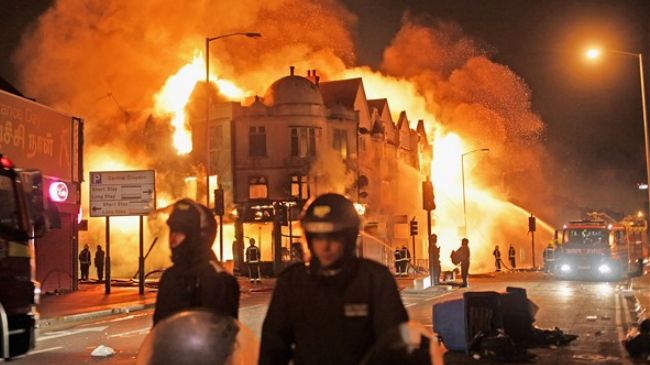 The Labour Party, has announced that more than 130 people who demanded compensation in the aftermath of London riots in 2011 are yet to receive a single penny.
On Saturday, the opposition said of all claims, less than 16 per cent of the requested cash has been paid out more than two years after chaos, violence and looting that swept across the British capital.
The recent figures, uncovered by shadow home office minister Steve Reed through freedom of information requests to the Metropolitan Police, exposed that 3,447 claims had been made by March 31, 2013, and 3,535 claims by November 6, 2013.
By March 31, 2013, £250.1 million had been claimed, and by November 6, 2013, claims had peaked £299 million.
Cash totals paid out by the Metropolitan Police were £35.8 million (14.3%) on March 31, 2013, and £46.9 million (15.7%) on November 6, 2013.
The total number of outstanding claims on November 6, 2013, was 133.
Reed said the figures reveal that Prime Minister David Cameron and London Mayor Boris Johnson had gone back on promises made to riot victims.
"With the eyes of the country on him, David Cameron promised the victims of the riots they would not be forgotten and would not be left out of pocket. It's disgraceful there are still residents and business owners in London facing financial hardship because they have received either too little compensation or nothing at all," he said.
"David Cameron has failed to keep his promise to the victims, the very least he could do is meet them, look them in the eye and explain why," Reed noted.
The death of Mark Duggan, a 29-year-old black man, by the London police triggered the massive 2011 summer unrest across England.
The police in the northern London district of Tottenham stopped the minicab carrying Duggan on August 4, 2011, shooting the father-of-four dead.
Officers claimed at the time they shot him on suspicion he was planning an attack and that Duggan was in possession of a handgun, which was never found.
The incident triggered the worst social unrest Britain faced in a generation, unleashing street protests, fighting with the police and arson attacks across England.