Syria
Syrian Army Dispatches Large Convoy of Forces, Equipment to Homs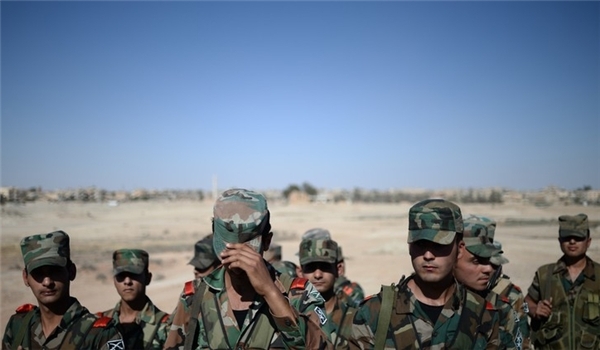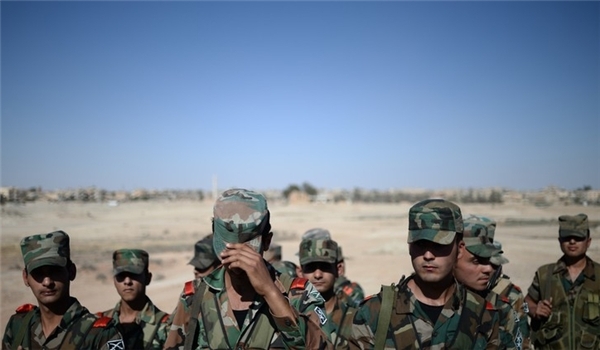 The Syrian army sent a large number of forces and military equipment to Eastern Homs after repelling a heavy offensive of the ISIL terrorists against its bases near T2 base.
Field sources reported on Tuesday that the Syrian army has dispatched hundreds of forces, several vehicles and military equipment from Badiyeh (desert) in Palmyra to regions near T2.
They noted that the army convoy was dispatched to the region after ISIL's heavy attack against the Syrian military forces in the region, adding that Damascus seeks to reinvigorate its positions and purge the remaining terrorists from the region in imminent operations.
The Syrian Army troops, backed up by the country's Air Force, repelled ISIL's heavy offensive in Eastern Homs on Monday, inflicting major losses on the terrorists.
The army men opened heavy fire at ISIL and fended off the terrorists' attack in a region between Humeimeh and T2 Station in Eastern Homs.
The ISIL left behind a number of dead and injured forces and retreated under the heavy fire of the army.
Also, the Syrian air force fighter jets conducted a heavy bombardment on ISIL's positions and movements in Humeimeh in Eastern Badiyeh, and inflicted an unspecified number of casualties on the terrorists, according to the reports.