Syria
ISIL Back on Stage with US Help to Strike Syrian Army as US-Backed Kurds End Assault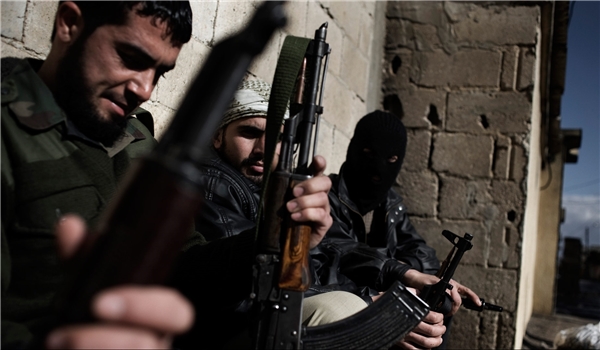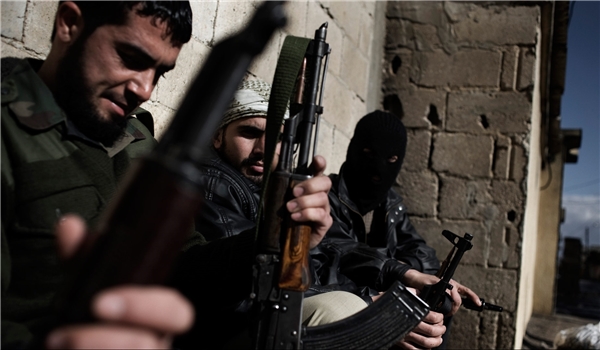 The ISIL is reportedly readying to strike back at the Syrian army in Eastern Deir Ezzur after the US-backed Syrian Democratic Forces (SDF) declared an end to offensives on the terrorist group and as the American military is widening build-up in the region.
The Arabic-language al-Akhbar newspaper reported on Wednesday that the ISIL is using the de-escalation zones created by the US-led coalition with full protection from Syrian and Russian attacks to reorganize to launch fresh attacks on the Syrian army on the Western banks of the Euphrates river in a bid to return to its former bases in Bu al-Kamal and al-Mayadeen.
The Lebanese paper added that the US-Kurdish halt in operations against the ISIL has already led to ISIL's reinforcement in Eastern Deir Ezzur near the borders with Iraq, noting that the US had practically stopped its operations in the region ever since it occupied oil and gas fields on Eastern Euphrates but it made official declaration about the halt on during the recent events in Afrin.
Meantime, the ISIL has discharged most of its Syrian and Iraqi military commanders and replaced them with foreigners who enjoy the most influence on the locals that have surrendered themselves to the American forces.
The Kurds had also earlier announced that they would halt military operations against the ISIL on Eastern Euphrates to send more forces to Afrin to defend the town against the Turkish army and the Ankara-backed militants.
Field sources said on Tuesday that the US had established a new base in Southeastern Deir Ezzur and dispatched weapons and military equipment to the region as Russia warned of American forces' possible attack on Syrian army positions.
The sources said that the US forces have built a new and advanced military base in al-Omar oilfield in Southeastern Deir Ezzur, adding that they have also transferred a large volume of arms and equipment, including missiles, military vehicles and bridge equipment to the regions of their deployment in Koniko oilfield, al-Omar oilfield and al-Jafreh.
Meantime, the Washington-backed Syrian Democratic Forces (SDF) sent a number of their forces to the regions near the Syrian army positions in the villages of Jiya, Salehiyeh and al-Tabiyeh.
Moscow had earlier warned the Syrian forces of a possible US assault on their positions.