Syria
Hundreds of Civilians Freed by Syrian Army after Advances in Eastern Ghouta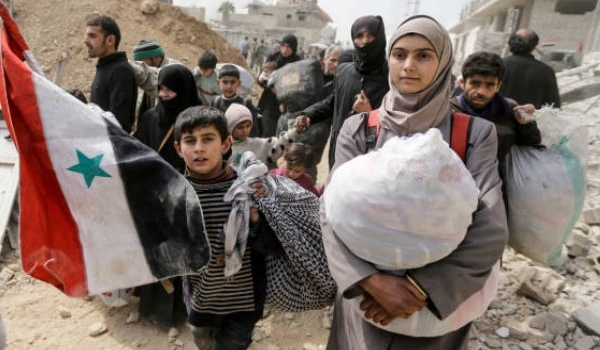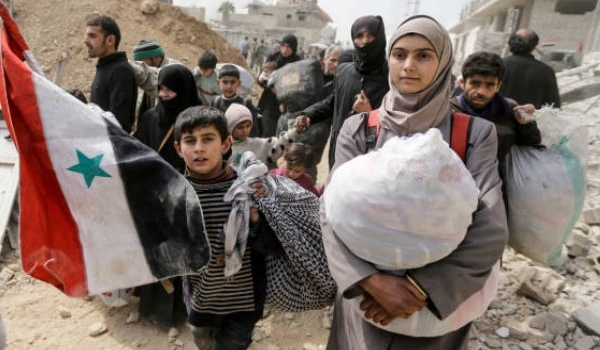 The Syrian army freed 25 families trapped in militant-held areas after advancing in the last remaining terrorist bastions in Eastern Ghouta.
The army soldiers continued military operations against the terrorists in Wadi Ein Tarma South of Eastern Ghouta, and captured vast areas.
Field sources said the terrorists in Ein Tarma have dug three ditches full of water and built trenches around them to stop the Syrian army's military vehicles and tanks, "and this has decreased the Syrian army soldiers' advance in the region although the measure has failed to stop the march by government troops.
They added that the army units advanced in areas near the town of Ein Tarma and are just 500 meters away from the town and from their comrades deployed in Wadi Ein Tarma farms.
Meantime, the army soldiers freed 25 Syrian families who had been taken hostage by the terrorists during the operations in Ein Tarma farms, and established security in the region.
Military sources said on Monday that the Syrian army troops have thus far purged more than eighty percent of Eastern Ghouta of terrorists.
Sources said that the army men, deployed in Saqba settlement in the depth of Eastern Ghouta, managed to advance against terrorists in the Northern and Eastern parts of Eastern Ghouta, imposing control over more regions near Kafr Batna region.
The sources further said that the terrorists retreated towards Zmelka and Hazeh settlements under the army attack.
They further said that 83 percent of Eastern Ghouta is now under the army's control after the recent advances.