Syria
Syrian Army rolls on against cornered Nusra, FSA terrorists in southern East Ghouta pocket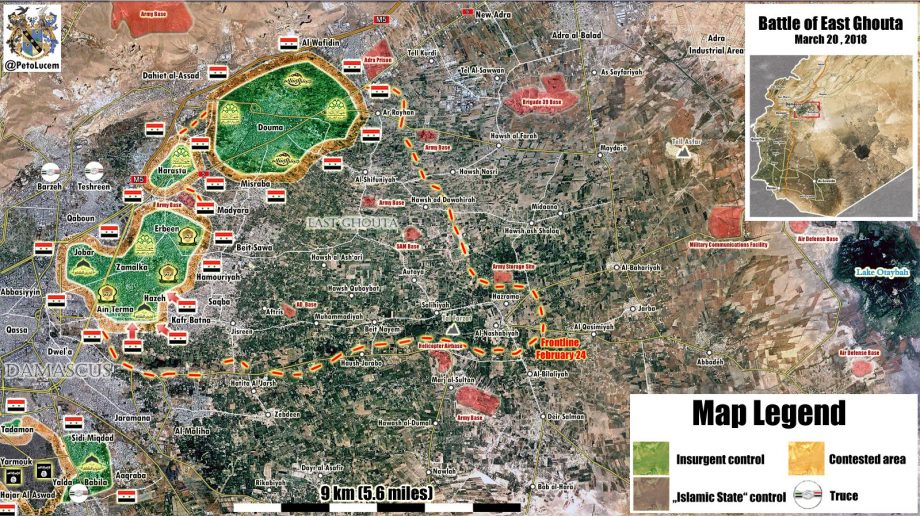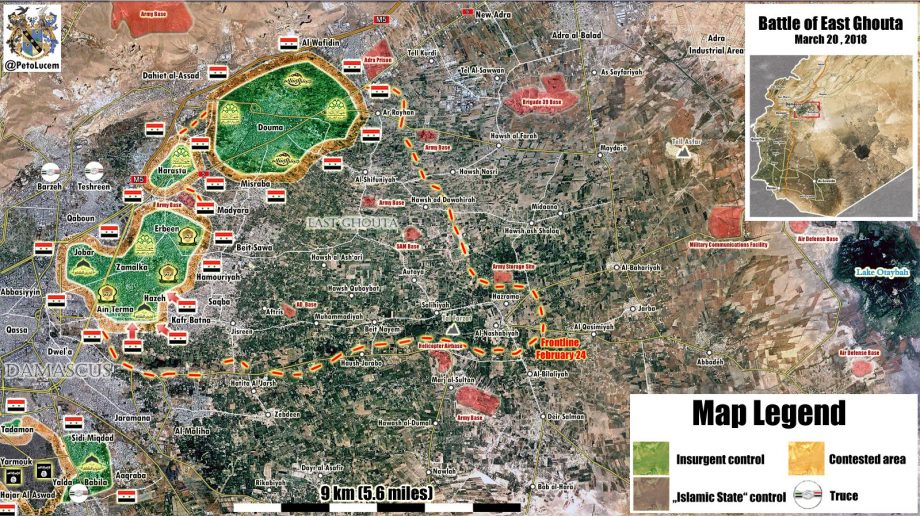 The southernmost East Ghouta pocket remains the focus of the Syrian Army's 'Damascus Steel' operation with government forces now attempting to fully capture the most formidable defense line so far encountered in the operation – the Ayn Tarma Valley.
In support of Syrian Army armored assault teams currently rolling up the western bank of the valley, Russian airstrikes and Syrian rocket artillery units are targeting rebel positions, gatherings and movements in the districts of Jobar, Hazzah and Ayn Tarma.
Whilst Free Syrian Army (FSA) affiliate Faylaq al-Rahman represents the dominant militant group in the area, government forces are also engaged with Al-Qaeda affiliate Ha'yat Tahrir al-Sham (better known by its former name, Al-Nusra Front).
According to Al-Masdar New journalist Ibrahim Joudeh, all Al-Nusra Front fighters present in East Ghouta are now isolated in the southernmost pocket where they, along with their FSA partners, increasingly find themselves with less and less space to maneuver.