Syria
Syrian Army Enhances Military Supplies to Deir Ezzur as Tensions Rise with US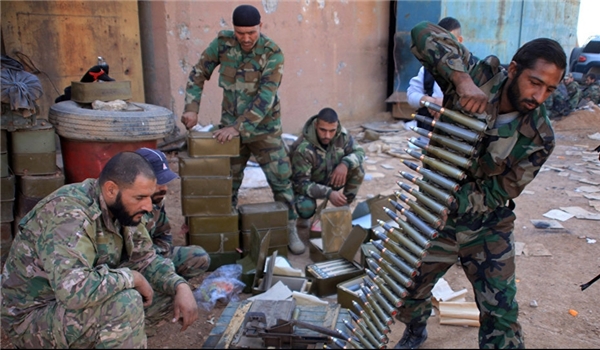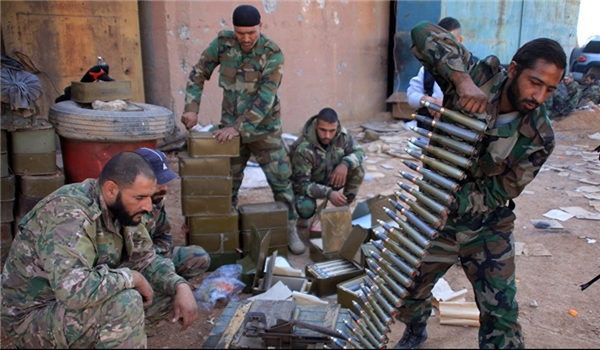 The Syrian army dispatched a large cargo of arms and military equipment to Deir Ezzur after heightened tensions with the US-backed Syrian Democratic Forces (SDF) East of the province.
Army sources reported on Thursday that the armaments have been sent to the towns of Hatleh, Khasham and Marat in Eastern Deir Ezzur near the SDF's positions in the province.
The US forces stationed in Syria had also earlier dispatched extensive military equipment to Eastern Deir Ezzur.
Field sources said on Tuesday that the US had established a new base in Southeastern Deir Ezzur and dispatched weapons and military equipment to the region, as Russia warned of American forces' possible attack on Syrian army positions.
The sources said that the US forces have built a new and advanced military base in al-Omar oilfield in Southeastern Deir Ezzur, adding that they have also transferred a large volume of arms and equipment, including missiles, military vehicles and bridge equipment to the regions of their deployment in Koniko oilfield, al-Omar oilfield and al-Jafreh.
Meantime, the Washington-backed Syrian Democratic Forces (SDF) sent a number of their forces to the regions near the Syrian army positions in the villages of Jiya, Salehiyeh and al-Tabiyeh.
Moscow had earlier warned the Syrian forces of a possible US assault on their positions.