Syria
Syrian Army Uses Hi-Tech Drones in Eastern Ghouta Operations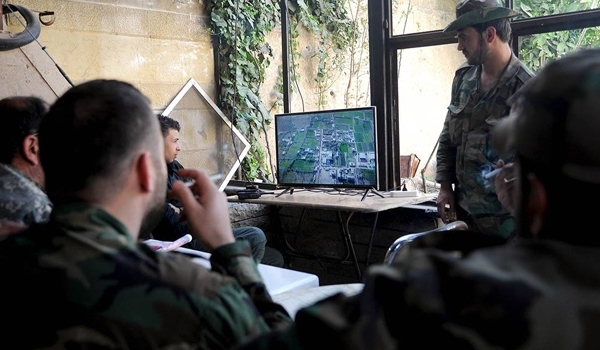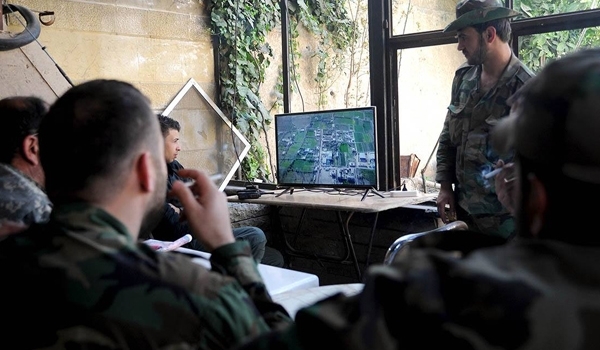 The Syrian army has been using hi-tech drones in its operations in Eastern Ghouta to speed up the march on terrorists' centers in the region, Russia's state media said.
The Arabic-language Sputnik news agency quoted a military source as saying that the terrorists in Eastern Ghouta – as the main bastion of the terrorists trained by foreign military experts – have been surprised by the Syrian army's high momentum marches.
"Terrorists have dug a large number of trenches and tunnels and established different bases to confront the Syrian army in the past 7 years," the report said, "Yet, the Syrian army's operation room has set up a database of targets with the help of the intel collected by the drone. The date includes warehouses and caches of weapons and ammunition and roads used to transfer the arms supplies and militants across the terrorist-held regions."
In a relevant development early this month, the Syrian army launched a nightly raid on al-Nusra Front (Tahrir al-Sham Hay'at or the Levant Liberation Board) in Eastern Ghouta, capturing one of the most important and longest tunnels used by the terrorists.
Field sources reported that the army forces killed and wounded tens of terrorists during military operations in Eastern Ghouta which led to the liberation of Hawsh al-Zawaherah and the nearby areas after the end of the daily ceasefire.
They added that the Syrian army soldiers won control of several key tunnels used by the terrorists, including a 7-km-long multi-storey tunnel from al-Rayhan farms in the North to Hazarma in the South.