Syria
Terrorists' Longest Trench in Eastern Ghouta Discovered by Syrian Army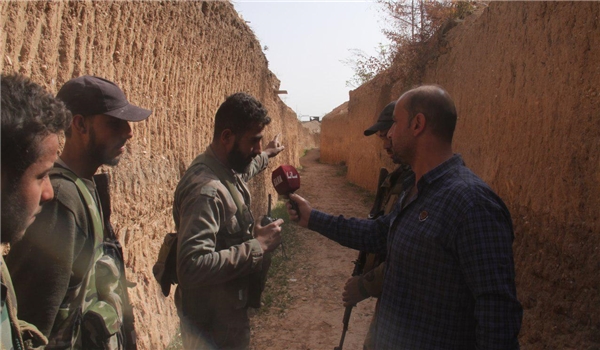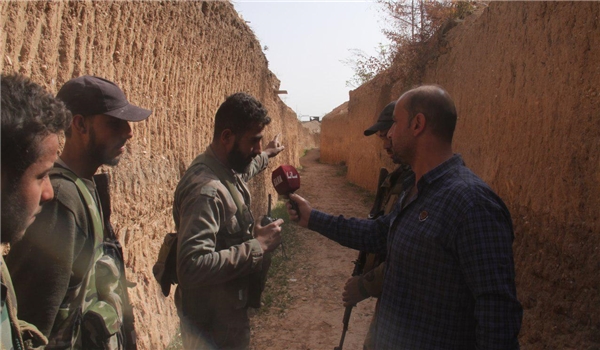 The Syrian army discovered the militants' longest trench linking several regions in purging operations in Eastern Ghouta of Damascus.
Field sources reported on Saturday that the Syrian army units have found the terrorists' largest trench network in Eastern Ghouta, linking Harasta, Douma and Modira to each other.
They added that the trench which is five meters wide and dug some 3 meters deep into the ground was used by the terrorists to drive their vehicles and trucks among the three regions.
The army soldiers also gained access to the terrorists' huge caches of arms and military equipment which included large amounts of US-made semi-heavy and light weapons, including thermal rockets.
In a relevant development early this month, the Syrian army launched a nightly raid on al-Nusra Front (Tahrir al-Sham Hay'at or the Levant Liberation Board) in Eastern Ghouta, capturing one of the most important and longest tunnels used by the terrorists.
Field sources reported that the army forces killed and wounded tens of terrorists during military operations in Eastern Ghouta which led to the liberation of Hawsh al-Zawaherah and the nearby areas after the end of the daily ceasefire.
They added that the Syrian army soldiers won control of several key tunnels used by the terrorists, including a 7-km-long multi-storey tunnel from al-Rayhan farms in the North to Hazarma in the South.