Syria
Map: Syrian Army prepares forces to storm last terrorist stronghold in east Damascus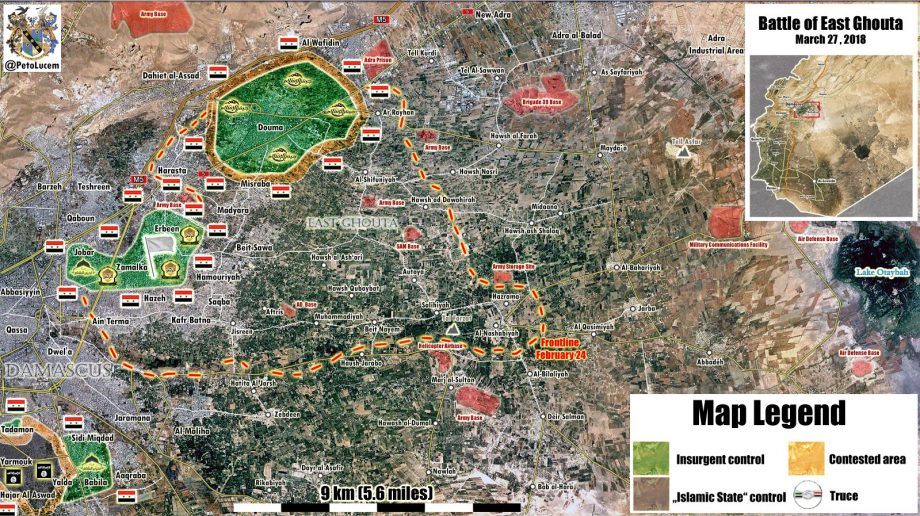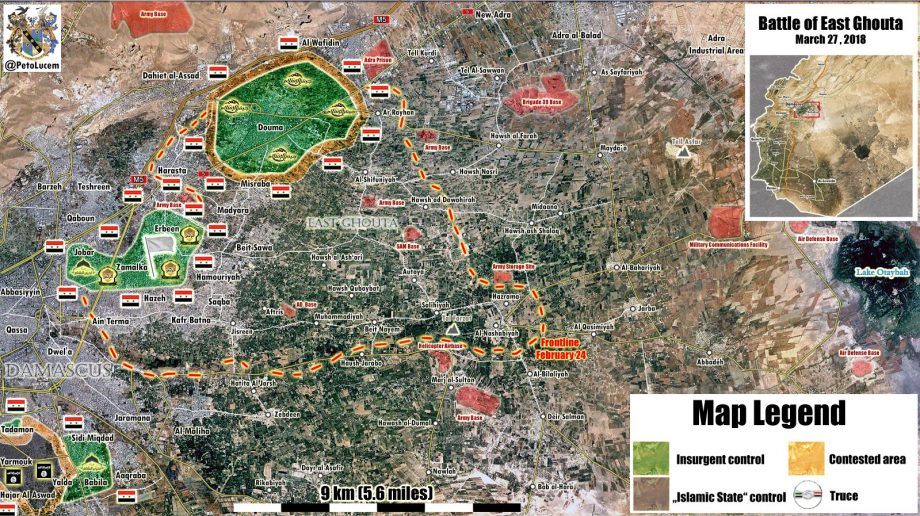 As expect by many sources, Jaysh al-Islam fighters holed up in the city of Douma in Damascus' East Ghouta region are not going to give up without a fight.
The city effectively represents the last militant stronghold in East Ghouta following a major operation by the Syrian Army that has driven armed rebel groups from about 80 to 90 percent of the territory they across the region just one month ago.
As the Syrian Army readies key forces to storm Douma, rebel fighters and their family members in other areas of East Ghouta (namely in the recently capitulated districts of Jobar, Zamalka and Arbeen) continue to evacuate towards northwest Syria by the thousands.
Some sources are saying that assault units of the Syrian Army's elite Tiger Forces Division will be involved in the operation to capture Douma alongside other seasoned government formations such as the 4th Mechanized Division and Republican Guard – these reports however are still unconfirmed.