Syria
Syrian Army Discovers Terrorists' Missile-Manufacturing Plant in Eastern Ghouta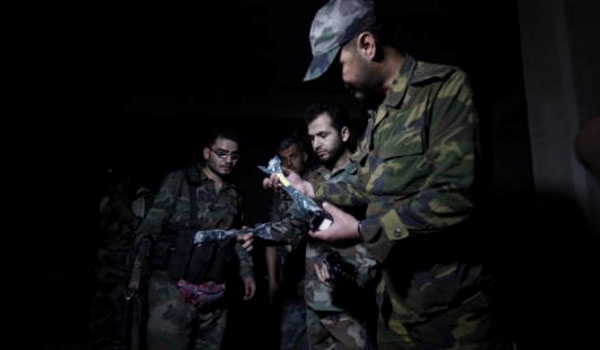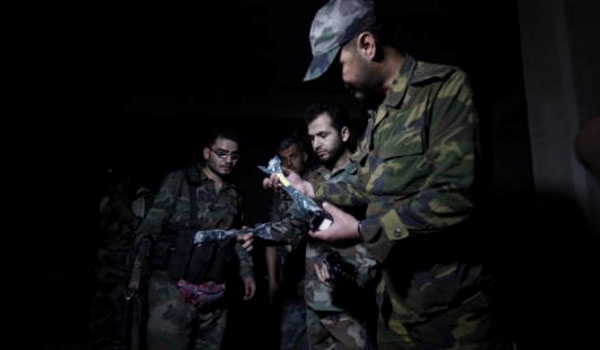 The Syrian army forces who have launched purging operations in the former terrorist-stronghold town of Ein Tarma in Eastern Ghouta found a long network of tunnels and a rocket and missile manufacturing plant.
A mid-ranking military officer confirmed the report on Monday, saying that the network of tunnels was dug beneath the houses of residents of Ein Tarma.
He added that the tunnels were used by the terrorists to transfer and store weapons and ammunition.
Meantime, the Syrian army units discovered a factory used by the terrorists to manufacture missiles, bombs and mines.
The army has gained control over 90% of Eastern Ghouta. Douma is the only town in the Northern parts of the region that is still under the terrorists' occupation.
The Syrian army has given a last opportunity to Jeish al-Islam terrorists to withdraw from Douma in Eastern Ghouta amid its rapid advances in the region.
Military sources reported on Sunday that the army has given the last ultimatum to Jeish al-Islam to evacuate its forces from Douma and deliver its control to Damascus.
The sources said Jeish al-Islam has not accepted the Syrian army's demand yet, and the army is preparing to launch an offensive on the city if the terrorists continue denying the proposal.
Meantime, Jeish al-Islam commander Osam Bawizani sadi that the group will not retreat from Eastern Ghouta, and asked other terrorist groups to help Jeish al-Islam by launching massive operations against the army.