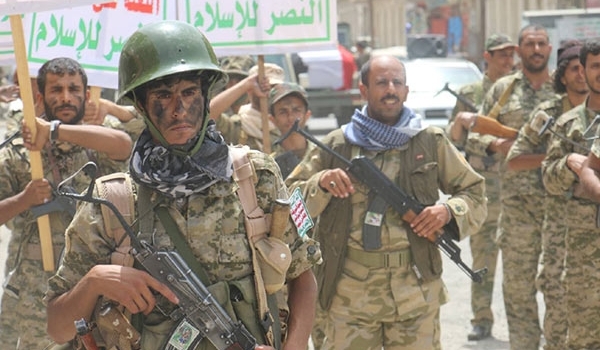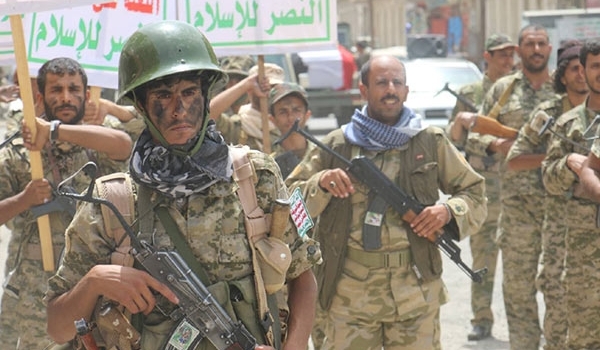 The Saudi-led coalition forces failed to prevail over the Yemeni popular forces of Ansarullah in Taybat al-Ism region in Najran, field sources reported on Friday, adding that the coalition suffered heavy casualties in clashes.
The coalition forced stormed Ansarullah's strongholds in the Taybat al-Ism region in Najran yesterday to retake the region but failed and suffered heavy losses at the hands of the Yemen Ansarullah forces.
Also, other units of the Saudi-led coalition attempted to advance in the Beir al-Salameh region in Najran, but they failed again, the sources further said.
Yemeni forces announced on Tuesday that they attacked a "Saudi-led coalition warship" off the coast of Hudaydah in response to an air strike on Monday which claimed the lives of over 16 civilians, including women and children.
The Kingdom confirmed the attack but claims Yemeni forces targeted an oil tanker.
Saudi warplanes targeted a refugee camp in the al-Hali district of Yemen's Western coastal province of Hudaydah on Monday afternoon.
The Yemeni Ministry of Human Rights announced in a statement on March 25 that the Saudi-led war had left 600,000 civilians dead and injured during the past three years.
The United Nations said a record 22.2 million Yemenis are in need of food aid, including 8.4 million threatened by severe hunger.
The Saudi aggression was launched in March 2015 in support of Yemen's former Riyadh-friendly government and against the country's Ansarullah movement, which has been running state affairs in the absence of an effective administration.