Syria
Syrian Army's Heavy Fire Inflicts Major Casualties on Al-Nusra in Hama Province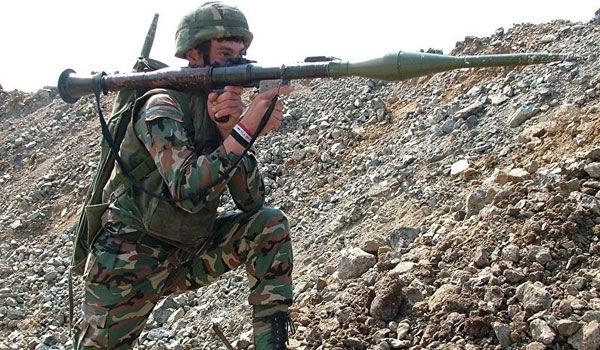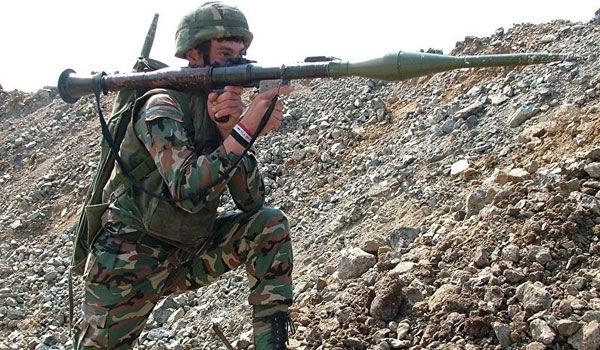 The Syrian Army troops launched fresh artillery and missile attacks on the positions of Al-Nusra Front (also known as Fatah al-Sham Front or the Levant Liberation Board) in Northern and Western Hama, killing tens of terrorists on Monday.
The artillery and missile units opened heavy fire at the positions and movements of Al-Nusra and other terrorist groups in al-Latamina, Kafr Zita and Morek in Northern Hama, destroying several military vehicles and killing or wounding a number of terrorists.
Also, the army's missile units pounded terrorists' positions in the village of al-Zakah in Northern Hama, killing or wounding a number of terrorists and destroying their equipment.
In the meantime, other artillery and missile units targeted terrorists' strongholds in the village of al-Howayez in Jourin heights in Western al-Ghaab plain, killing several terrorists.
In a relevant development on Sunday the army troops seized full control of four large regions in Southeastern Hama, and came close to full control over the region after a recent peace agreement that envisaged militants' retreat.
The army entered the villages of Qabiheh, al-Mashakh, Zour al-Jamqaliyeh and Zour Abu Dardah and their nearby regions in Southeastern Hama after the terrorists were forced to leave the region under a peace agreement with Damascus.
Army officers say they will soon take control over the entire militant-held regions in Southeastern Hama as the peace agreement struck by the Syrian army and Russian military with the population of the region envisages expulsion of terrorists from Southeastern Hama.