Syria
Syrian Army's Anti-Terror Operation Moving Closer to US-Run Al-Tanf Base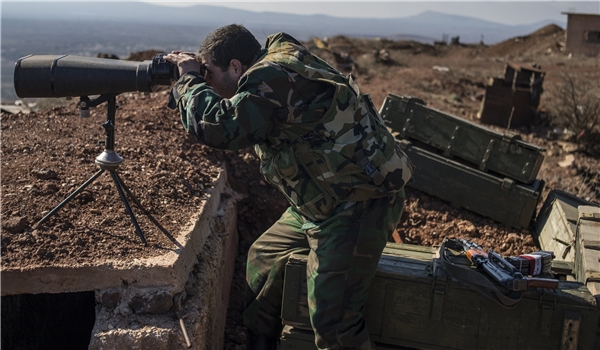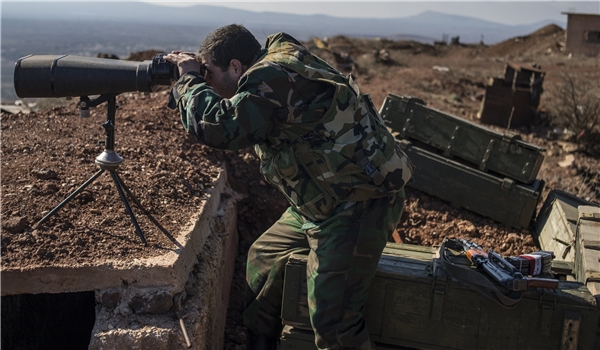 The Syrian Army units managed to capture more territories near al-Tanf region in Southeastern Homs.
The Arabic-language newspaper al-Watan reported, citing field sources, that the Syrian government forces have exchanged fire with ISIL in al-Mo'ayzileh region in Eastern Badiyeh (desert) as well as in the Eastern part of al-Alyaniyeh area in Homs, and inflicted a major blow on terrorists.
The sources reportedly told al-Watan that army units have successfully moved further in the Eastern Homs Badiyeh towards al-Tanf region – where the US-led coalition has set up a training base.
At the same time, according to the sources, the army has sent more forces and equipment from the ancient city of Palmyra to Southern Badiyeh of Homs to tighten security around the town of al-Quaryatayn, Huwarin village and the strategic region of Maheen South-West of the province.
The army has reportedly taken precautions in order to prevent further infiltration of militants, and expanded the buffer zone around al-Quaryatayn to 80 kilometers in the Eastern and Southern directions. Such measures, according to al-Watan, will hinder the terrorists from drifting between Eastern and Western Qalamoun region to ther al-Tanf military base.
Since 2016, the US has been training different groups of militants at its military base in al-Tanf, a move that has drawn much criticism from Damascus and Moscow, with the latter voicing concerns that Washington was "spewing ISIL mobile groups who make inroads to launch subversive terrorist operations against Syrian troops and civilians."
"The situation when the United States is virtually occupying a 55-kilometer (34-mile) zone around al-Tanf on the Syrian-Jordanian border without the consent of the Syrian Government, is bewildering. This zone includes the infamous Rukban refugee camp, where militants are freely moving near the US Armed Forces," the assistant to the secretary of the Russian Security Council told Sputnik.