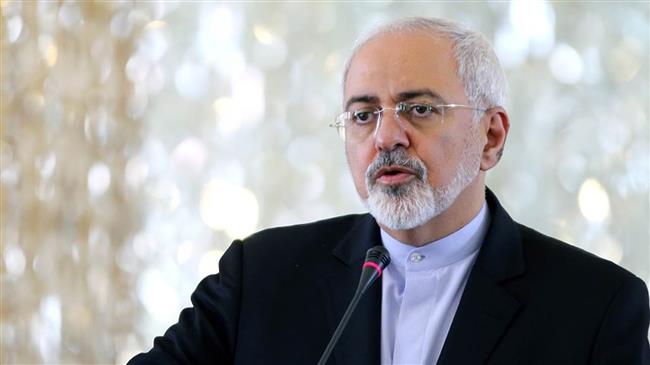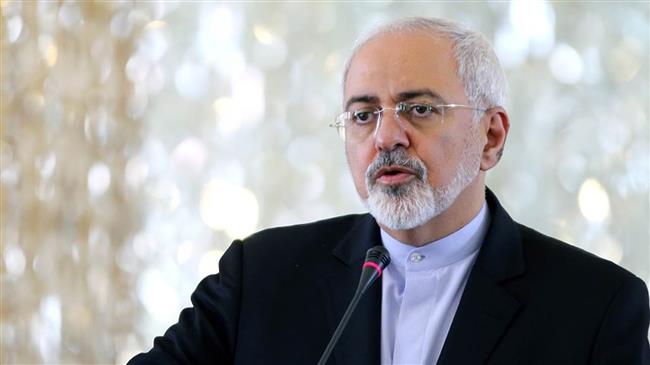 Iran has criticized US President Donald Trump's hypocritical approach on chemical weapons, saying his threats show that the United States is aiding extremists.
"Trump's cheap shot against Iran, which has consistently condemned use of chemical weapons by anyone & is itself the victim of their use by [Iraq's former dictator] Saddam [Hussein] with US support, is hypocritical," Iranian Foreign Minister Mohammad Javad Zarif said in a post on his official Twitter account on Tuesday.
He added that the US president's "threats to repeat impulsive acts of aggression" are "symptomatic of US policy helping extremists."
Trump on Sunday accused Syrian President Bashar al-Assad of launching a chemical attack near the capital Damascus, saying there will be a "big price to pay."
He also blamed Russian President Vladimir Putin and Iran for the alleged attack.
"President Putin, Russia and Iran are responsible for backing Animal Assad. Big price to pay," Trump said in a pair of tweets.
The alleged chemical attack on Saturday in the militant-held town of Douma in the Eastern Ghouta region left dozens dead and drew international condemnation from various countries and international bodies.
Eastern Ghouta, which is home to nearly 400,000 people, fell to multiple militant groups in 2012, months after Syria plunged into crisis and has since served as a launch pad for fatal attacks against residents and infrastructure in Damascus.
Iran's Foreign Ministry Spokesman Bahram Qassemi on Sunday strongly condemned the use of chemical weapons by any country in any part of the world, saying claims about a chemical attack by the Syrian government in Eastern Ghouta are "conspiratorial and illogical."
"Such claims and accusations by the Americans and some Western countries signal a new conspiracy against the Syrian government and nation and a pretext for military action against them," Qassemi said.
In a statement released late on Saturday, Syria strongly rejected the allegation of using chemical munitions and said the so-called Jaish al-Islam Takfiri terrorist group, which has dominant presence in Douma, was repeating the accusations "in order to accuse the Syrian Arab army, in a blatant attempt to hinder the Army's advance."
"The chemical fabrications, which did not serve the terrorists and their sponsors in Aleppo and Eastern Ghouta, will not serve them today either, as the Syrian state is determined to end terrorism in every square inch of Syrian territory," read the statement.
Russia's Foreign Ministry also on Sunday lambasted as "bogus" reports of the chemical gas attack, warning that any military intervention based on such "invented and fabricated excuses" could lead to severe consequences.
"The spread of bogus stories about the use of chlorine and other poisonous substances by (Syrian) government forces continues. Yet another such fabricated piece of information about an alleged chemical attack in Douma appeared yesterday," the ministry said in a statement.
A senior Russian lawmaker on Tuesday warned the US against any "illegal action" in Syria following the recent alleged chemical attack.
"The politics of double standards have hit rock bottom. And here the United Russia party conscientiously states that all political, diplomatic and military measures if necessary will be taken. No illegal action will remain unanswered," TASS news agency quoted Chairman of Duma Defense Committee and former Commander-in-Chief of the Russian Airborne Troops Vladimir Shamanov as saying at a plenary meeting of the parliament.