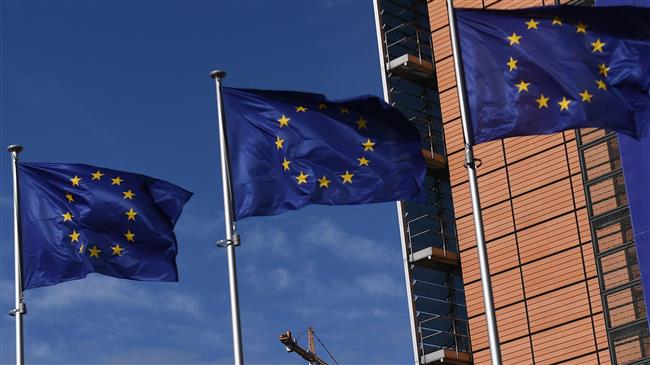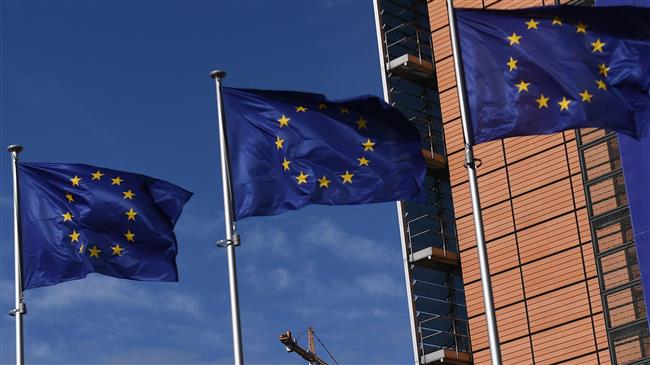 The European Union (EU) has extended its "human rights" sanctions against Iran ahead of a debate among the divided member states on more anti-Tehran bans under other pretexts with the aim of satisfying US President Donald Trump and keep Washington in the Iran nuclear deal.
On Thursday, the bloc extended the measures by a year until April 2019 over what it calls Tehran's human rights violations.
They include asset freezes and travel bans against 82 individuals and one entity as well as certain prohibitions on exports to the country.
The sanctions, which were first imposed on Iran in 2011, are unrelated to those lifted by the EU and the US under the 2015 nuclear deal with Iran.
The US has been violating some terms of the agreement since its conclusion.
Since last January, however, when President Donald Trump took office, it started to seriously demonize the agreement, and threaten to withdraw from it.
He has given the European parties to the accord a May 12 deadline to fix what he calls the "flaws" in the deal, threatening not to extend US sanctions relief on Iran related to the agreement if they fail to do so.
Now, the EU, which has been warning against attempts at sabotaging the deal, is to decide whether to impose new non-nuclear sanctions on Iran to show that it shares some of Washington's "concerns" about the country.
The bloc's foreign ministers are to take sides on whether to slap the new bans at a meeting in Luxembourg on Monday.
France, Britain, and Germany have been championing new sanctions, while Austria, Spain, and Italy discourage such measures.
The opponents of new bans against Iran fear that the measure may undermine the nuclear deal, called the Joint Comprehensive Plan of Action (JCPOA).
Paris has pushed for sanctions on Iran over the country's regional role and conventional missile program.
Italy, however, says any such move would upset Tehran and European firms' chances of enjoying the sanctions relief and doing business.
Rome also says there is no guarantee that new punitive measures from the EU would ensure Trump does not walk away from the nuclear accord anyway.