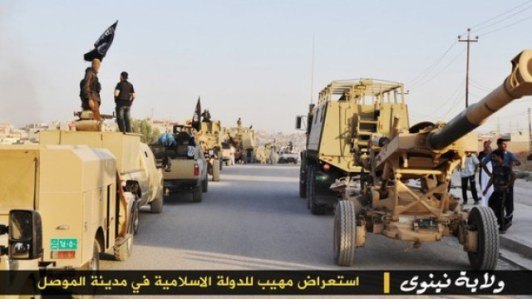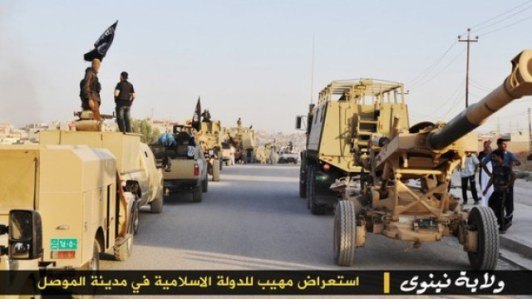 The ISIL terrorist group handed over a main base in Southern Hasaka to the US-backed Syrian Democratic Forces (SDF) on Monday.
The Arabic-language al-Watan quoted well-informed sources as saying that the ISIL has handed over one of its most important bases in the small town of al-Dashisha in Southern Hasaka to the SDF as they did the same during their withdrawal in Raqqa.
The SDF claimed on Sunday that they carried out the second phase of their offensive in Deir Ezzur province and captured the small town of al-Dashisha.
The SDF further claimed that they entered al-Nasereh settlement 2km East of al-Dashisha and 3km away from the border with Iraq.
The SDF had previously claimed that they took control over the villages of al-Hamidiyeh, Sefyan, al-Mazar, al-Khabireh, al-Hejleh, Shamas, Hossein al-Hejleh, al-Hasou, al-Oudat, Kalib, Majan and Um Mahour.
Local sources said on Wednesday that tensions went high again among the Arab and Kurdish gunmen of the SDF in the Northeastern Hasaka province on Wednesday.
A fresh round of tensions have been reported between the Kurdish militias of the SDF and al-Sanadid gunmen, another US-backed group, near the small towns of al-Qahtaniyeh and Momeilan.
The tensions erupted after a number of al-Sanadid gunmen were forcefully expelled from the town of Tal Abyadh in Northern Raqqa that caused al-Sanadid to put fighters on alert.
In the meantime, al-Sanadid militants captured a sum of 10 Kurdish militants in al-Ratlah region near al-Qahtaniyeh Eastern of the border town of Qamishli.
Al-Sanadid further set up more checkpoints near the villages of Hamoker and Tal Mosh'han in Romeilan oil-rich region.
The Kurdish members of the SDF show concerns over an armed attack by the US-backed Arab gunmen in Northern Syria.