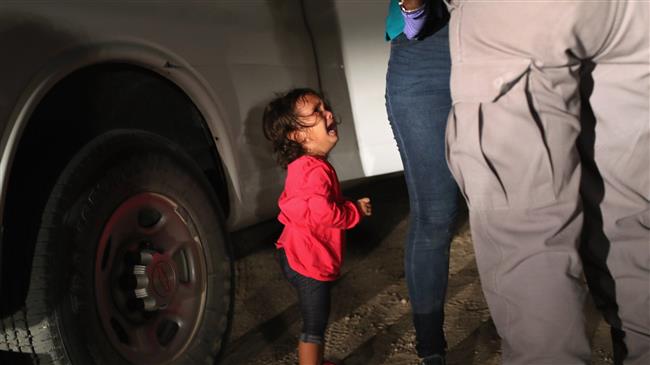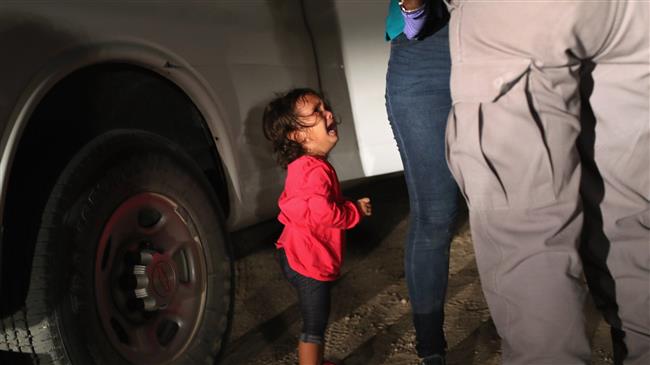 US President Donald Trump's immigration policy of separating families is causing psychological damage and irreversible harm to children, according to experts.
In May, Attorney General Jeff Sessions announced a "zero tolerance" policy towards undocumented migrants and refugees, promising to prosecute those who crossed the southern border illegally.
Part of that approach has been separating children from their families and putting them in custody while their parents are processed.
More than 11,000 migrant children are currently being held in overcrowded shelters run by the Department of Health and Human Services. Since the policy was announced, more than 2,300 children have been taken away from their parents at the southern border.
The separation of migrant children from their parents could have sever impacts on children, says Dr. Louis Kraus, a child psychiatrist at Rush University Medical Center.
"A child losing their parent is the greatest fear that that child can have," Kraus told Newsmax. 
"The process overall is tragic, overwhelming, quite frankly. In the short term, a child can lose their appetite, they can become fearful, they can lose weight, they can become dehydrated. We're going to have significant mental health concerns with these children," he added.
The National Association of Pediatric Nurse Practitioners has issued a warning, saying traumatic life experiences in childhood, "especially those that involve loss of a caregiver or parent, cause lifelong risk for cardiovascular and mental health disease."
The American College of Physicians, the American Psychiatric Association and the American Academy of Pediatrics also issued similar statements against the Trump administration's separation policy.
US officials have been sending babies and other young children forcibly separated from their parents to at least three "tender age" shelters in south Texas, according to The Associated Press.
"The effect is catastrophic," Charles Nelson, a pediatrics professor at Harvard Medical School, told The Washington Post. "There's so much research on this that if people paid attention at all to the science, they would never do this."
Trump has refused to take responsibility for the harsh approach. The president has blamed the family separations on Democrats, although his fellow Republicans control both houses of Congress and his own administration implemented the policy.
Meanwhile, public outrage is growing over President Trump to end the practice.
President Trump's immigration policies are under attack as protests are spreading nationwide.
A bipartisan group of former US attorneys have released a letter calling on Sessions to end his department's "zero tolerance" policy on immigrants.
The attorneys said they were "horrified" by the images and audio of wailing children who are kept in cages in detention centers. They described the policy as "dangerous, expensive, and inconsistent with the values of the institution in which we served."
Thousands of people have been protesting across the US in recent days, and activists are planning nationwide protests on June 30 following reports on the inhumane treatment of immigrants along the border with Mexico.