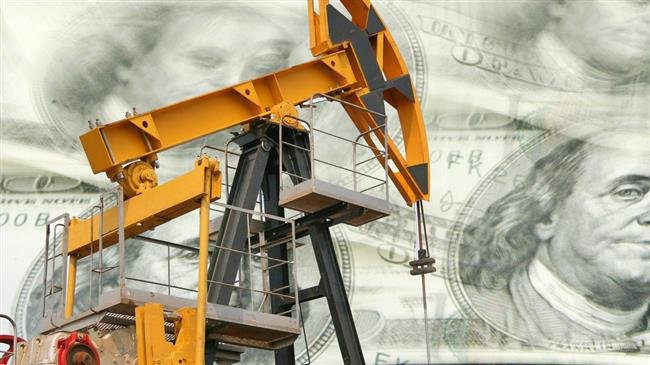 Iran's Minister of Petroleum Bijan Zangeneh says US sanction reprieves for some countries importing Iranian oil are not enough and oil consumers are set for "painful months" ahead because of insufficient supplies.
The US on Monday gave exemptions to eight importers of Iranian crude oil as it reimposed sanctions on Iran's banking, energy and shipping industries, backing down on its threat to zero the country's oil exports.
"Despite the initial rodomontade of Mr. Trump and a number of regional oil producers, the US government ultimately confessed to the severe shortage of oil and the impossibility of eliminating Iran from the market," Zangeneh said.
The United States, he said, allowed Iranian imports because of a serious shortage of oil and a lack of balance between supply and demand which was pressuring large consumers.
"But this amount of exemptions does not correspond to demand. Hence, I have to say that unfortunately, painful months are predicted for oil consumers in the months ahead," Zangeneh said, according to Shana news agency.
The minister also said the Trump administration has "artificially" brought down oil and gasoline prices ahead of midterm elections by coordinating an increased draw in US crude inventory, but the prices will "naturally" move up in the coming months.
Oil on Wednesday was trading close to its lowest since August at around $72 a barrel, on reported rise in US inventories and sanction waivers.
Market analysts said the waivers were larger than expected, while the US kept pressure on Saudi Arabia and other producers to maintain ramped-up output.
"The waivers have been larger than expected by the market. At the same time, there is still pressure on Saudi Arabia to maintain high exports," Reuters quoted Olivier Jakob of Petromatrix as saying Wednesday.