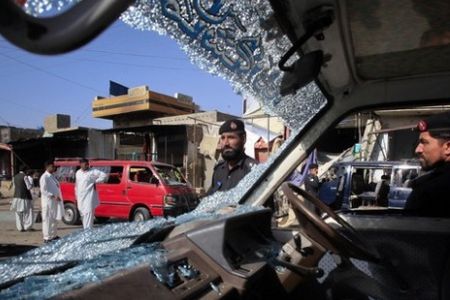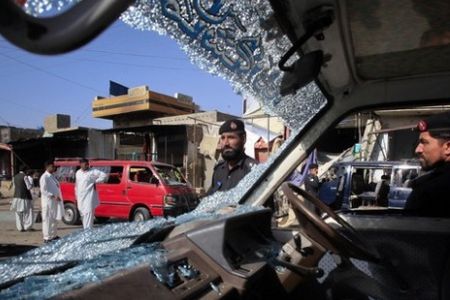 At least 22 people have been killed and several others wounded in a militant attack on a police checkpoint in Pakistan's northwestern city of Peshawar.
More than 100 militants attacked the Manzor Shaheed checkpost early Wednesday, Xinhua reported.
At least 20 militants and 2 police officers were killed during the incident.
"Two of our policemen were martyred and five wounded," Mohammad Ijaz Khan, a senior Pakistani police officer said.
The militants also threw hand grenades and fired rockets at the checkpost, he further explained.
"The first gunfight continued for some 15 minutes but again they attacked with more force and we forced them to flee in 40 minutes," the officer added.
The attack in Pakistan's troubled northwestern region comes amid the Taliban's threats to avenge the US alleged killing of al-Qaeda leader Osama bin Laden.
US President Barack Obama claimed that bin Laden was killed by US forces on May 1 in a hiding compound in Pakistan.
Former officials with Pakistan's military and intelligence service say the US wrongfully claims it has killed bin Laden in Pakistan as part of a scheme to invade the country for harboring the terrorist leader.