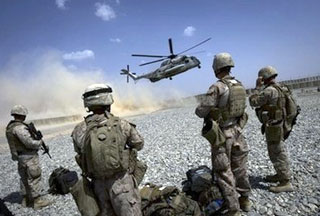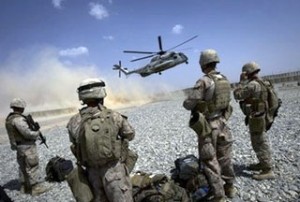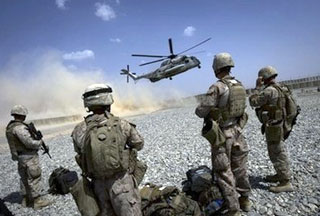 The US military has announced that 10 Americans have been killed in a helicopter crash in western Afghanistan after another collision earlier on the day killed four US soldiers.
In the second chopper crash on Monday, seven US troopers and three US civilians working for the government died when their helicopter went down.
The helicopter collapsed during an operation by Afghan and international forces in which a dozen militants were also killed, the military said in a statement.
The second crash happened in western Afghanistan, the statement said without giving a more precise location.
Earlier on Monday, four US soldiers were killed and two others were injured after two US helicopters collided in southern Afghanistan.
US authorities have not given a cause for the collision of two copters.