Africa
3 die in Mali anti-UN protest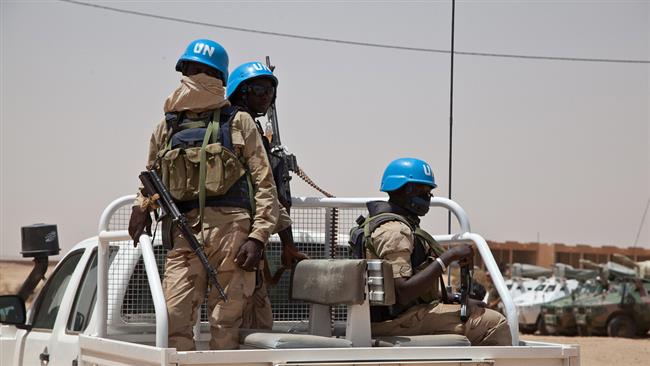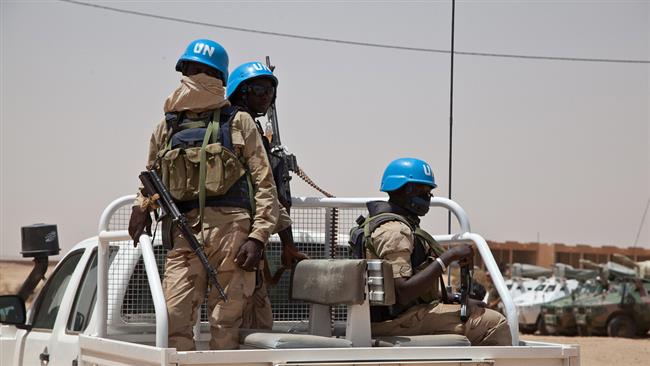 At least three people have been killed when United Nations peacekeepers used live rounds to disperse protesters in Mali's conflict-ridden Gao.
On Tuesday, a huge crowd of angry youths gathered for a second day outside the headquarters of the UN Multidimensional Integrated Stabilization Mission in Mali (MINUSMA) in the city of Gao, located more than 1,000 kilometers (621 miles) southwest of the capital, Bamako.
Witnesses said violence broke out when protesters hurled stones and attempted to storm the building.
One witness said he saw a dead protester who had been shot in the face.
"Here in the morgue in Gao we have at least three dead protesters, some killed by gunshot wounds…. There are also several serious injuries," a medical official said on condition of anonymity.
"Our officers were besieged by protesters this morning, but I can tell you that no one from MINUSMA fired on the demonstrators. Absolutely no order was given to use weapons," Arnaud Akodjenou, the MINUSMA deputy representative, claimed.
On January 9, seven UN peacekeepers sustained injuries in an explosion that ripped through their vehicle in Mali's northern desert town of Kidal.
The peacekeepers, who were all Senegalese nationals, were on patrol near an airport in the town when the blast took place.
Six UN peacekeepers were wounded on January 4, when their vehicle rolled over an explosive device in the town of Gao. All of the injured soldiers came from neighboring Niger.
MINUSMA was established after the UN Security Council adopted resolution 2100 on April 25, 2013. It is tasked with security-related operations in Mali.
Chaos broke out in the country after then President Amadou Toumani Toure was toppled in a military coup on March 22, 2012. The coup leaders said they mounted the coup d'état in response to what was said to be the government's inability to contain the rebellion in the north.