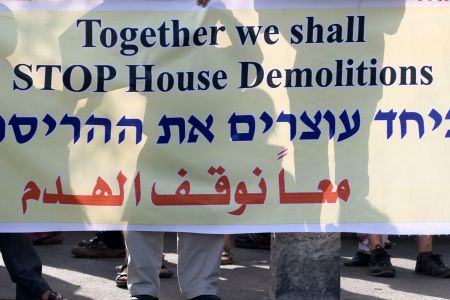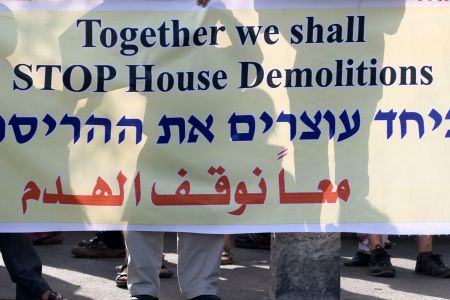 Israeli soldiers have attacked and injured three protesters while dozens more suffered from tear gas inhalation at the weekly protest against the apartheid wall in the West Bank town of Bil'in.
On Friday, Palestinian and international peace activists attended the rally against the apartheid wall, which cuts Palestinian villagers off from more than 60 percent of their land, the local popular committee against the wall said, according to the Ma'an news agency.
The International Court of Justice issued a ruling declaring the apartheid wall illegal in 2004.
Demonstrators marched through the streets calling for Palestinian unity and for the release of political prisoners from Israeli jails and chanted slogans condemning Israeli aggression in al-Quds (Jerusalem).
The protesters held up signs outside a Palestinian house occupied by illegal Israeli settlers in East al-Quds' Sheikh Jarrah neighborhood in the West Bank and protested against illegal Israeli occupation and settlements.
Israeli soldiers threw tear gas grenades and fired rubber-coated steel bullets at the protesters to prevent them from crossing to the occupied land.
Two people, aged 18 and 35, were struck on the head and injured by tear gas grenades, and a 35-year-old man was hit on the head with a baton by an Israeli soldier, the committee reported, adding that one demonstrator was arrested.
Meanwhile, Israeli Jews and Arabs also demonstrated in Tel Aviv on Friday to mark the first anniversary of the eviction of Palestinians from the East al-Quds neighborhood of Sheikh Jarrah. They demanded that the families be allowed to return to their homes.
They also called for an end to the racist policy of "judaization" of East al-Quds.