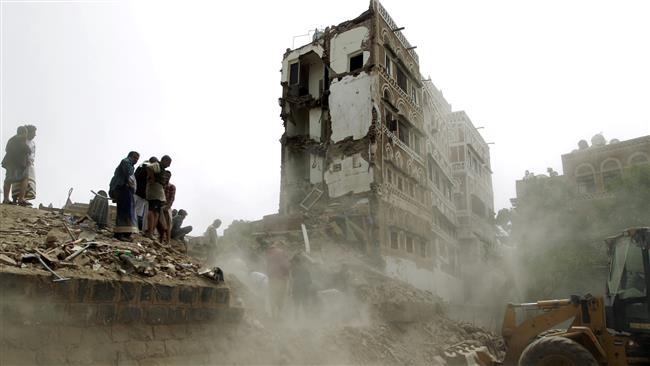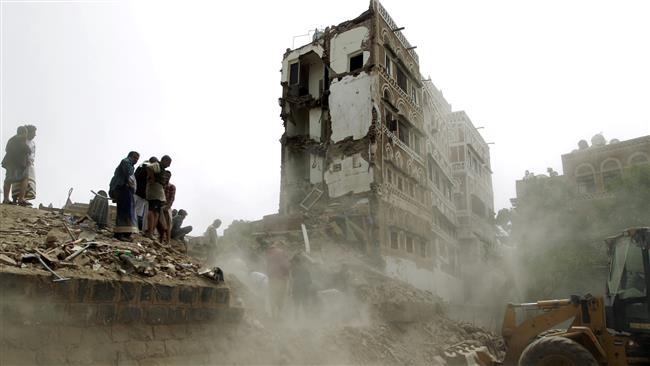 At least three people, including a child, have been killed in the latest aerial aggression by Saudi Arabia on Yemen's northwestern province of Sa'ada.
According to local media outlets on Sunday, the Yemeni people lost their lives after the Saudi warplanes targeted the area of Fallah in the province.
There has been no report on the number of the injured or the size of material damage following the attack.
Earlier in the day, Saudi fighter jets targeted a residential area and destroyed two schools in the district of Saqayn in the province, injuring a woman. The Saudi warplanes also bombarded the district of Razih in Sa'ada.
In a separate attack, Saudi Arabia pounded the district of as-Saddah in Yemen's southwestern province of Ibb.
The Saudi warplanes also targeted the Yemeni provinces of al-Jawf, Ta'izz and Ma'arib with proscribed weapons, destroying large swathes of farmland.
In reaction, Yemenis, backed by popular committees, targeted Saudi military bases in the southwestern Saudi region of Jizan.
Irrespective of international condemnation and without any authorization from the United Nations, Riyadh has been blatantly bombarding different areas in Yemen since March 26.
The main objectives pursued by Saudi Arabia in its ongoing war on Yemen are to weaken the Houthi Ansarullah movement and restore power to fugitive former president, Abd Rabbuh Mansour Hadi, a staunch ally of Riyadh.
According to the UN, over 2,600 Yemeni people have been killed so far and at least 11,000 others injured in Saudi Arabia's airstrikes.