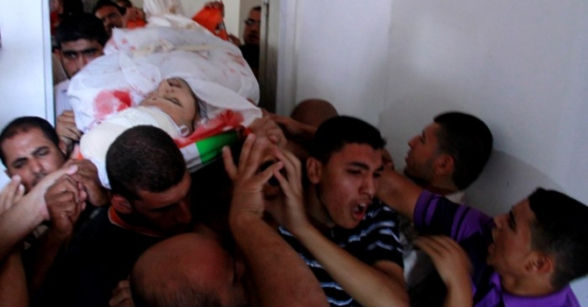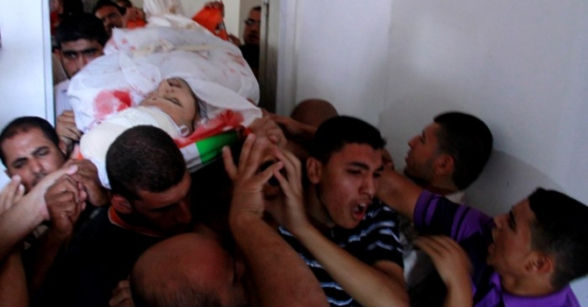 At least three Palestinians have been killed and six others injured in attacks on the Gaza Strip by Israeli aircraft and tanks, as the wave of aggression on the besieged territory continues unabated, Press TV reports.
Two Palestinians were killed and four others injured when Israeli tank fire struck the northern Gaza Strip on Tuesday evening.
And one Palestinian was killed and two others injured in Israeli airstrikes on the Gaza Strip on the same day.
The attacks came hours after an Israeli army officer was wounded by a bomb on the Gaza Strip's northern border.
The Popular Front for the Liberation of Palestinian claimed responsibility for the bombing.
Hamas security officials said the bomb attack was carried out as Israeli troops were mounting an incursion into Gaza.
Four rockets were also fired from Gaza into southern Israel, but they caused no casualties or significant damage.
The Israeli military frequently carries out airstrikes and other attacks on the Gaza Strip, saying the actions are being conducted for defensive purposes. However, disproportionate force is always used, in violation of international law, and civilians are often killed or injured.
Gaza has been blockaded since 2007, a situation that has caused a decline in the standard of living, unprecedented levels of unemployment, and unrelenting poverty.
The apartheid regime of Israel denies about 1.7 million people in Gaza their basic rights, such as freedom of movement, jobs that pay proper wages, and adequate healthcare and education.