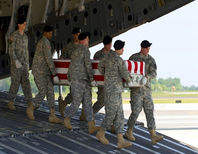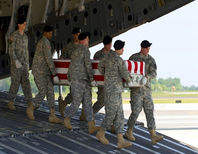 A roadside bomb explosion has killed at least three soldiers from the NATO-led International Security Assistance Force (ISAF) in eastern Afghanistan, officials say.
ISAF said in a statement released Wednesday that the soldiers were killed Tuesday.
The statement did not reveal the circumstances of the deaths, or the nationality of the soldiers.
According to iCasualties.org, at least 558 US-led soldiers, most of them Americans, have died in Afghanistan so far this year.
The security situation remains fragile in Afghanistan despite the presence of about 150,000 US-led foreign forces.
The increasing number of troop casualties in Afghanistan has caused widespread anger in the US and other NATO member states, undermining public support for the Afghan war.