Iran
30 world officials and heads of State to attend Rohani's inaguration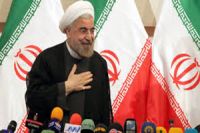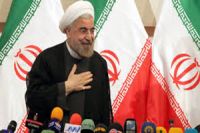 30 officials and heads of state from different countries have announced their readiness to attend the swearing ceremony of the president-elect Hassan Rohani.
According to Tasnim news agency, the ceremony will be held at 16 p.m. August 3rd at Iran's Majlis with domestic and foreign personalities in attendance.
As per the announcement of the Islamic Consultative Assembly (Majlis), officials and leaders of more than 40 countries have so far been invited 30 of which have promised to come.
The level of the foreign guests will be foreign minister and above.
The ceremony will start with Iran's national anthem and then Majlis speaker Larijani will deliver a speech. After him the judiciary chief Ayatollah Sadeq Amoli Larijani will give speech which will be followed by Hassan Rohani's taking oath.
Other participants of the swearing ceremony of the president-elect will be the head of the leader's office Hojjatol Eslam Golpayegani, secretary of Guardian Council Ayatollah Jannati, chairman of Assembly of Experts Ayatollah Mahdavi kani and the members of Guardian Council.
The Majlis has announced that the foreign officials will arrive in Tehran on Saturday, August 3 and some of the guests will probably visit with the leader of the Islamic revolution, the president-elect and the Majlis speaker.