Africa
World News
3,000 Ethiopians fleeing conflict cross into neighboring Sudan
At least 3,000 Ethiopian people fleeing a widening conflict in northern Ethiopia have crossed into neighboring Sudan, the Sudanese government says.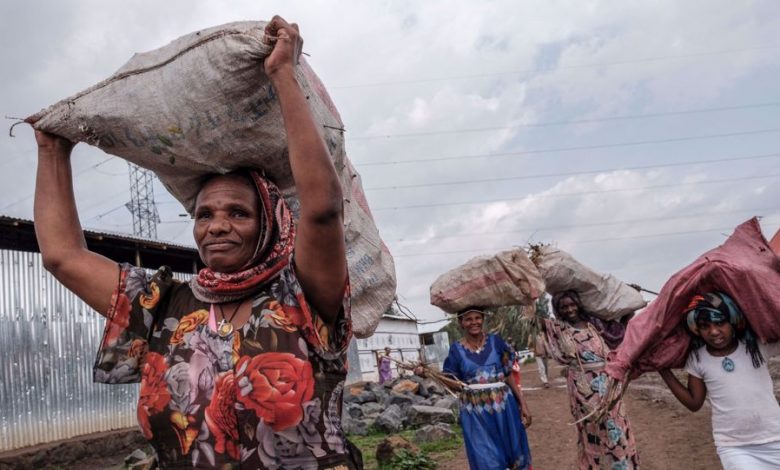 The Sudanese government said in a report on Tuesday that at least 3,000 Ethiopian asylum-seekers hailing from the Amhara region, which borders the conflict-hit Tigray region in Ethiopia, had crossed into Sudan late Monday.
"Three thousand people from the Qemant tribe crossed the border late today (Monday) into Taya Village" in El-Gedaref state, the report said.
More asylum-seekers from the war-torn region were pouring in, it added.
Taya lies in the disputed al-Fashaqa district, where Ethiopian farmers cultivate fertile land claimed by Sudan.
The Khartoum government already hosts thousands of Ethiopians, who fled the conflict in Tigray late last year. The latest influx of refugees comes as fighting in Tigray has spilled into neighboring regions in recent weeks.
Agegnehu Teshager, Amhara's regional president, at the weekend called on "all young people" to take up arms against the Tigray People's Liberation Front (TPLF) rebels, who say they are advancing deeper south into Amhara territory.
Ethiopian Prime Minister Abiy Ahmed had leaned heavily on security forces from the Amhara region during the months-long fighting in Tigray. The region is ruled by Abiy's Prosperity Party (PP), and its president has been an outspoken voice for ethnic Amhara sentiment.
The TPLF last week said that Tigrayan forces were in Afar and that they planned to target forces from the neighboring Amhara region, which has been fighting on behalf of the government. The renewed clashes came after the rebels regained control of Tigray from federal government forces last month.
The sustained fighting in neighboring states highlights the potential for Ethiopia's eight-month-old conflict to expand well beyond Tigray, where the fighting has already left thousands of casualties.
Fighting erupted in Tigray in November last year when the government accused the TPLF — once the region's powerful ruling party — of attacking military bases across the north. Three weeks later, the government declared victory when it gained control of the regional capital, Mekelle.
TPLF forces, who had retreated to the mountainous areas around the Tigrayan capital, resumed fighting later, however. TPLF retook Mekelle and most of Tigray at the end of June after the government pulled out its soldiers and declared a now faltering ceasefire.
TPLF, which had played a major role in Ethiopian politics before Abiy came to power, sees itself as a strong force in the region.
The conflict has sparked international criticism of Abiy and concern for the stability of Africa's second most populous country.