Human Rights
320 International Organizations Support the Prisoners Strikers' Demands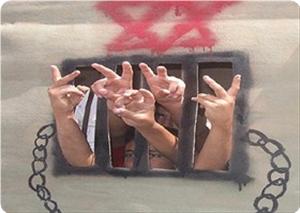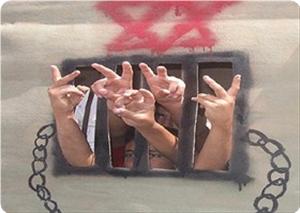 It was announced in Gaza City, on Tuesday morning, the launch of the broadest international call under the name "thirsty for freedom" to support the Palestinian hunger strikers' demands in the occupation prisons, with the support of 320 local and international human rights organizations.
320 non-governmental organizations around the world have answered the call and expressed solidarity with the Palestinian hunger strikers' and support for their cause, and have pledged to work through international law to press the Israeli occupation to achieve the prisoners' demands, the Euro-Mediterranean Human Rights Network's delegate has declared in a press conference to launch the international appeal.
The international call was launched coinciding with the Palestinian Prisoner Day in which 1600 prisoners in the occupation prisons are going to begin their hunger strike protesting to end administrative detention and solitary confinement, halting all raids targeting detainees' rooms and sections, allowing family visitation, and other basic rights.